Little Mix Told By Label 'To Flirt With Important Men' To Get Their Music On Radio
You'd think that in 2018, this wouldn't still be happening.
Brit-pop group Little Mix have dropped the bombshell that they too have faced rampant sexism in the music industry -- a trend that has been alarmingly common among female artists -- with many revealing their horror stories in the wake of the #MeToo movement.
Speaking to ASOS in a candid interview, the girls revealed that -- despite being hugely popular in the UK -- they should 'flirt' with industry figures if they wanted to have their tunes played on US radio.
"We went to a radio event in America, full of VIPs. Someone from the label said, 'Go and flirt with all those important men'," Jade Thirwall said, adding, "I was like, 'F*** off. Why have I got to go in and flirt to get my song on the radio?'"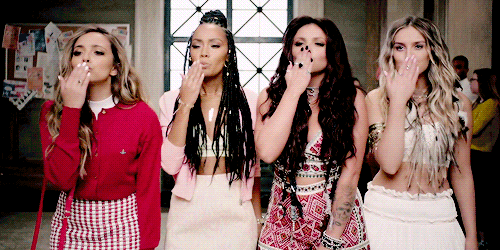 Jade, Perrie Edwards, Leigh-Anne Pinnock and Jesy Nelson are signed by Columbia Records in the states -- but didn't specify who made the gross suggestion.
It wasn't the only time the girls faced misogyny in the industry -- Jade went on the explain:
"In the beginning, we were told we shouldn't be involved in our music videos. One producer told us we shouldn't be writing, we should just be given songs," she said.
"We realised we -- as women -- have to work 10 times as hard, which is really bloody annoying cos we do write songs."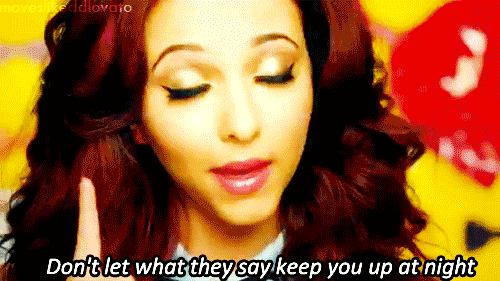 Talk about #GirlPower! We LOVE that the girls aren't taking sh*t and instead are fighting back when it comes to sexism in the music industry.
In fact, it reminds us of a couple other people who also majorly repped girl power in the face of misogyny...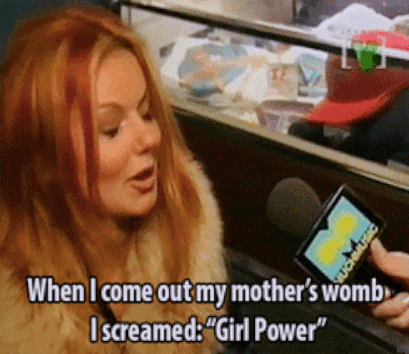 The Spice Girls -- the queens of giving us life lessons since the mid-'90s -- also faced off against sexism back when they filmed a Polaroid commercial (remember Spice Girl Polaroid cams?? They were honestly the sh*t).
Anyway, the footage comes from behind the scenes of the commercial, where the girls are playing schoolgirls.
It began with Mel B storming up to the director, asking, "Was it you? Did you ask that? To have our cleavage showing and our midriff show?"
He then replied, "It's every man's fantasy. That's showbiz."
That set the fab five RIGHT OFF. Geri soon charged over, pointing her finger in his face and calling him a "chauvinistic pig," while Victoria stole his sunnies and said, "It's not sunny, stop trying to look cool."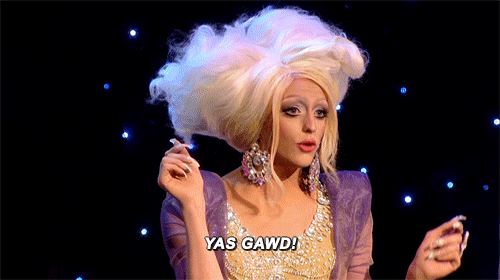 READ MORE: Adele Is More Excited Than Anyone Else About The Spice Girls Reunion
Let's also not forget about the time fellow Queen Ariana Grande flawlessly shut down a radio host when he tried to ask her, "What would you choose between using makeup or phone one last time?"
Ari hit back immediately with, "Is that what you think girls have trouble choosing between?"
The Power 105 host then doubled down, asking, "Can you really go without your cell phone? How many hours?" to which she replied, "Yes. Many hours."
He tried to point her out as an exception, declaring, "Listen and learn, ladies!" and Ariana immediately clapped back with, "Boys, learn! Girls and boys, we can all learn!"
Basically not learning from the entire awkward question that immediately preceded it, the host jumped back on his bullsh*t, insinuating the unicorn emoji if for "girls" -- until Ariana eventually declareed that he needed "a little brushing up on equality!"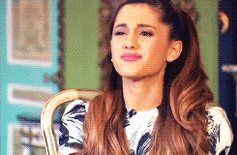 READ MORE: Save Your Cash, Because The Spice Girls Are Touring And You'll Wannabe There
We love our no bullsh*t queens!!!
Image: Getty