Cardi B Is Blaming Nicki Minaj's Fans For Leaking 'Money'
After Cardi B was forced to drop her single 'Money' two days early due to the track being leaked online, she addressed the early release over Instagram Live.
And according to Cardi -- it's Nicki Minaj's fans, better known as the Barbz, who were responsible for spreading the leaked track.
"I think it got leaked because, you know, sometimes when you send your records early to these streaming or these music platforms, somebody from they building leak it and everything," she said.
"We tried to retract it, but you know the Barbz," she said, rolling her eyes. "They always posting me, they always post everything I do. They claim they hate me, but they really love me, because they be on my page before my fans."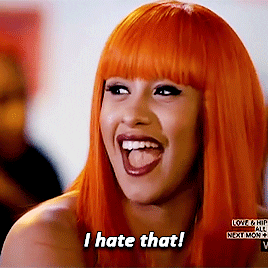 "So clearly, that seems like love to me, seems like you love me, so it's like, 'Fuck it.' I can't retract it, I might as well put it out," she continued.
READ MORE: Cardi B Just Threw A Shoe At Nicki Minaj And Oh Dear Lord
The beef between Nicki and Cardi reached fever pitch in September when the "Bodak Yellow" rapper tried to throwing her shoe at the "Chun-Li" rapper during the Harper's Bazaar ICONS Fashion Week event in New York City.
Following the dramatic brawl, both rappers have continued to wage war, with Cardi accused Nicki of "stopping her bag" following the run-in.
READ MORE: Cardi B Opens Up About Motherhood And That Nicki Minaj Fight
Nicki later hit back by releasing official merch that emblazoned with the phrase 'Nicki stopped my bag' and later dropped a thinly-veiled jab in her verse on Future and Juice WRLD's "Transformer", which many believe to be aimed squarely at 26-year-old Cardi.
"Four albums in, pull a milli for a show / While these bitches is servin' Milli Vanilli on the low," raps Nicki on the track. "Some call me Nicki, but some call me Megatron / I'm stopping bags and I don't need a red octagon."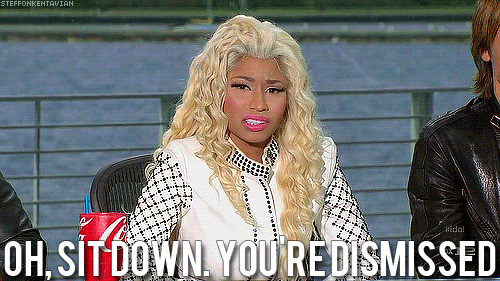 Well then. It looks like for now the beef between these two remains firmly on the grill until further notice.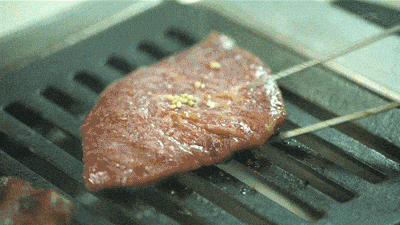 You can check out Cardi b's new track "Money" below.
Image: Getty