Lorde Handles Splendour Wardrobe Malfunction Like A True Pro
"I wanna show you something crazy that has just happened to me."
Singer and supreme goddess Lorde suffered a rather concerning wardrobe malfunction during her headlining Splendour In The Grass gig, but true to form the total pro took it all her stride.
In a video shared by Triple J on Twitter, the "Royals" legend was forced to stop mid-performance at the Byron Bay music festival on Friday night when her silver crop top seemingly became undone at the back. EEEK.
After casually chatting to the crowd for a bit, the Kiwi-born superstar slipped off her shiny silver jacket to reveal that her teeny top had indeed "become disconnected from my body."
Stifling a few giggles, the two-time Grammy-Award-winner politely asked fans to wait while she ran off to have the garment fixed by a no doubt anxious stylist or crew member waiting in the wings.
But really, how CHILL is this queen?
The very thought of a wardrobe malfunction -- however minor -- is enough to strike terror in the hearts of us regular folk. We all know that feeling of pure dread when you just know something about your outfit isn't right ...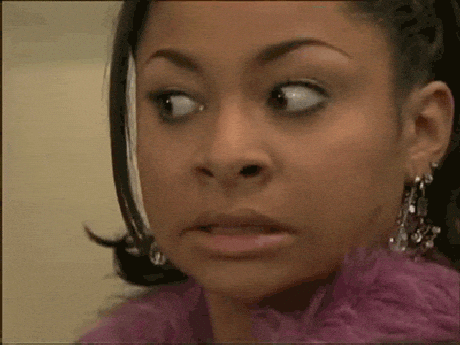 Your brain just screams unhelpful things like, "Is my fly undone? Is my skirt tucked into my undies FOR THE LOVE OF GOD IS IT TUCKED IN???" as you stand, immobilized by fear.
Well, imagine if that happened to you in front of say, thousands of people?? You're currently in rocking yourself gently in a ball on the floor, right? Us too. But not our Lorde.
Oh no. This lady stayed cool, clam and collected, not only letting everyone in on her garment gaffe like it was nbd, but also asking them to bear with her while it was fixed. What a sweetheart.
The 21-year-old is getting a lot of love online for handling what could have been a very embarrassing situation in such a boss way.
Lorde isn't alone in terms of unintentional on-stage mishaps, with Taylor Swift -- her very own BFF -- recently getting stuck on a floating stage during her Reputation world tour, and Beyoncé finding herself in a similar situation while performing her On The Run show with hubby Jay-Z.
Looks like these three queens will have yet another thing to talk about, besides ruling the charts, winning awards and just generally slaying each and every day.
Feature image: Getty and Twitter/@triplej.