Hugh Jackman Is Technically The Best-Selling Singer Of 2018
He truly *is* the Greatest Showman.
It should probably come as no surprise that beloved actor Hugh Jackman is incredibly popular -- but one thing we weren't expecting was that he's currently doing better than Kanye, Taylor Swift, and Post Malone.
Well, not just Hugh, but the entire Greatest Showman cast, as their album is currently the best-selling album of the year.
Like... Beyoncé and Jay-Z released an album this year and it didn't even come close to touching the success of... The Greatest Showman.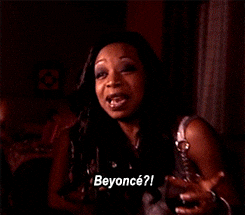 The Greatest Showman soundtrack was the first to sell a million copies in a calendar year since Frozen in 2014. It had also been four years since a soundtrack had sold a million copies, with the last to do so being the Guardians of the Galaxy: Awesome Mix Vol. 1.
The film starred Hugh Jackman as P. T. Barnum, and was loosely based on his life and the events leading up to him creating the Barnum & Bailey Circus. It also starred Zac Efron, Michelle Williams, Zendaya, Keala Settle and Michelle Williams with a bulk of the songs written by Benj Pasek and Justin Paul, known for their work on the Oscar-winning film La La Land.
According to Bloomberg, The Greatest Showman has outsold Post Malone's Beerbongs & Bentleys by almost 2-to-1.
In the U.K., the soundtrack spent 21 weeks on the top of the charts, which beat Adele's 21 for the longest run at the top spot. The album has also gone platinum in at least 10 countries including Australia, South Korea, and Singapore.
This tweet is unavailable or no longer exists.
This tweet is unavailable or no longer exists.
This is also just a really good excuse for us to post Casey Donovan's cover of "This Is Me" because like, yes, every person and their dog has covered the song, but this is so phenomenal.
This tweet is unavailable or no longer exists.
The Greatest Showstan.
Featured image: Getty.