7 Horror Movies That Were Cursed In Real Life
It's been dubbed one of the scariest movies of all time, so we totally believe Hereditary star Alex Wolff when he says shooting the film gave him PTSD.
Wolff, who plays Toni Collette's on-screen son Peter, who is dealing with grief over the death of his grandmother, described how shooting the film was so traumatising it continued to impact him long after they wrapped up.
"When I started talking about it, all these flashes with all this disturbing sh*t I went through sorta came back in a flood," he said. "I had to absorb the pain ... it's hard to describe eloquently, it's just a feeling. I don't think you can go through something like this and not have some sort of PTSD afterwards," he told Vice adding, "I spent a lot of time and physical preparation to keep myself in a pretty raw and volatile state while I was in the middle of filming."
He also revealed that, for whatever reason, he simply can't remember filming specific scenes.
"It's weird," Wolff said. "I watched it [for] the first time and I was like, holy sh*t, I don't remember shooting that scene. I'm not even kidding. I was like, what the f--- is going on? I don't even remember that 100 per cent. It's strange how that could all work."
Whether the 20-year-old has suppressed the memories or something more sinister is at work, it's not the first time actors have claimed that paranormal incidents have gone down on set, with some going as far as to claim that certain productions have been 'cursed'.
Check them out below – but be warned, you may want to sleep with the lights on tonight…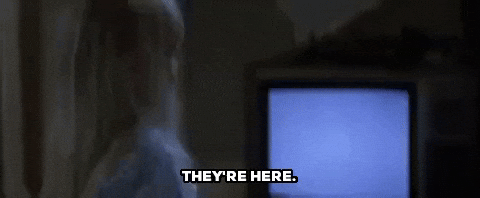 As if the story of an invisible force of pure evil that haunts a family wasn't enough to terrify you, the spine-chilling events that happened after filming absolutely will.
Firstly, following the release of the first film, Dominique Dunne (who played Dana) was murdered by her abusive ex-boyfriend, then Julien Beck (Kane in the movie) died of stomach cancer a few months before the second film, and Heather O'Rourke (who played the above little girl) died at age 12 from a mystery illness just before the release of Poltergeist 3.
Many believe the fact that director Steven Spielberg's used real freaking skeletons during the muddy pool scene in the first movie was the reason behind the mysterious 'curse' on his cast and crew, to the point where they even had an exorcism performed on the set. Oh yeah, Will Sampson, the man who performed the exorcism and played a Shaman in the film also died three years later.
Didn't think it could get any creepier? Oh dear sweet child, you are wrong.
In 2009, Lou Perryman -- Pugsley in the first film -- was murdered by an ex-convict with an axe, while another cast member, Richard Lawson, just escaped death after his plane crashed in 1992.
Moral of the story? Don't use real human remains just to save a couple of bucks.
2
The Omen (1976 and 2006)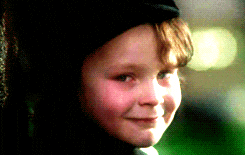 Catastrophe seemed to surround the entire cast and crew throughout production of The Omen. Some unfortunate events include Gregory Peck and screenwriter David Seltzer's plane being struck by lightning on their way to film the movie, and director Richard Donner's hotel being bombed by the IRA just afterwards.
As well as this, on Friday the 13th in 1976, designer John Richardson and his assistant, Liz Moore, were involved in a car accident in Holland, with Moore being instantly killed by decapitation -- a method which used to kill a character in the film which Richardson actually designed. A sign near the crash site also happened to read 'Ommen, 66.6 KM'.
The film's 2006 remake didn't get off scot-free, either, with director John Moore blaming a bunch of lost footage on evil spirits after his camera began displaying 'Error: 666', which according to one repairman Moore saw, isn't a even a real error code. Spooky.
3
The Amityville Horror (2005)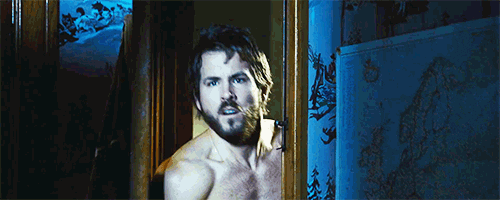 Based on the real-life paranormal horrors experienced by the Lutz family in their New York home, the 2006 remake of the The Amityville Horror was not without its stories, with a dead body washing up on shore right by the movie set just before filming was due to commence.
As well as this, actor Ryan Reynolds revealed that he and other members of the cast and crew would wake up at a 3:15 am each morning during production, which was the time that the real murders took place.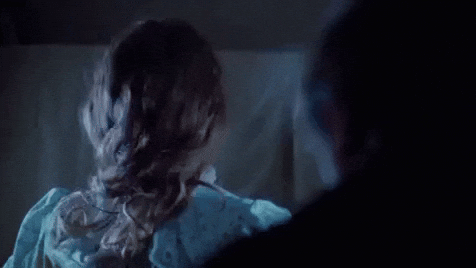 It's one of the most iconic flicks of all time (who could forget that 360-degree head spin?), so we have no doubt some spooky stuff would have gone down during the filming of The Exorcist.
While many believe tall tales were made up to drum up interest in the film, there are rumours that nine crew members died during shooting and that there was a fire which destroyed the entire set.
The film did have a very real effect on moviegoers, however, with some people so terrified that they became hysterical and even vomited while watching it.
The Crow became infamous after its star, Brandon Lee (son of marital artist Bruce Lee), met his untimely demise during filming when a prop gun wasn't loaded properly and a dummy bullet struck him in the stomach, killing him instantly.
Apparently, someone in the production team wanted the movie to look more lifelike, but didn't realise a fake bullet could actually harm someone.
As well as this, a stuntman fell through a roof, a storm reportedly destroyed the set, and a crew member accidentally pierced his hand with a screwdriver.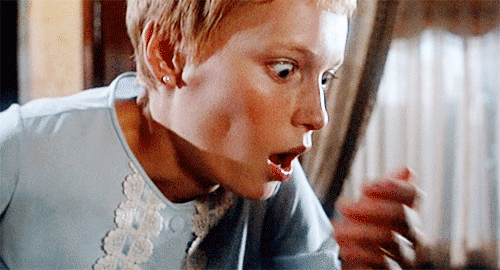 Rosemary's Baby was the story of a pregnant woman who believes an evil cult wants to take her baby, and soon became a tragic example of art imitating life.
On August 9, 1969 -- one and a half years after the release of the film -- director Roman Polanski's pregnant wife, Sharon Tate, was gruesomely and ritualistically murdered by the cult-like Manson family in their family home, along with several of their friends.
Weirdly enough, the group titled their killing spree as 'Helter Skelter', named after the song by The Beatles -- and it was in front of the Dakota (where Rosemary and Guy Woodhouse lived in the movie), that Beatles member John Lennon would be shot and killed in front of just over a decade later.
7
The Exorcism of Emily Rose (2005)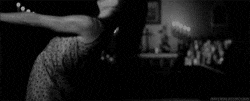 Jennifer Carpenter, who starred as the demonically possessed Emily Rose in the flick, revealed that during filming her radio kept turning on in the middle of the night playing Pearl Jam song Alive -- more specifically, the part that says,"I'm still alive" over and over.
Apparently this also happened to other cast members too, and spooked them so much that they each had their radios removed from their rooms.
Excuse us while we sleep with our lights on forever...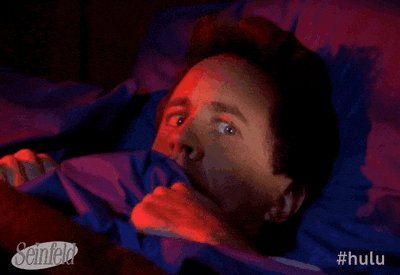 Feature image: Getty & Warner Bros.