Chris Pratt Says Frozen Dead Bodies Were Found During Iceland Film Shoot
In his latest appearance on The Ellen DeGeneres show, Chris Pratt claimed that a pair of frozen bodies had been found on an Icelandic glacier where he shot his upcoming flick, The Tomorrow War.
According to the star, the frozen bodies of a couple had been "fully preserved" after falling into a fissure around 80 years ago and had been discovered prior to the crew filming on site.
"They had been there for over 80 years, and sadly, they didn't make it," the 40-year-old told Ellen.
"They were fully preserved in their glacier hiking clothes from 1930 or 1940. They had their supplies and rations. They were lovers and they fell down in a hole and just went missing and just recently were found," he continued.
"Isn't that wild?" he added before quipping, "Thankfully, we got out and nobody fell in any holes … that we're reporting."
However, according to Insider, Icelandic reporter Ingunn Lára Kristjánsdóttir spoke to the chief of police in the South of Iceland and another police officer in the town of Höfn, where the crew reportedly stayed during the shoot, and neither could not confirm Pratt's story.
"I'm not familiar with a case like this but it's a good story," the chief of police told Kristjánsdóttir.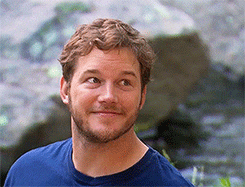 The military science fiction action movie sees Pratt star alongside Yvonne Strahovski and J.K. Simmons and is set to be released around Christmas 2020.
Image: