Julian McMahon Says He'd Do a 'Charmed' Reunion Movie And Yes Please
Following news that OG 'Charmed' stars Alyssa Milano and Holly Marie Combs were in talks to create a possible 'Charmed' movie, Julian McMahon would be more than happy to join his former cast members for a revival.
Speaking at CBS's presentation at the Television Critics Association press tour on Sunday, McMahon had fans giddy with excitement after he revealed that he "would love to" bring back his character of demon Cole Turner/Balthazar if the girls went ahead with a 'Charmed' movie.
"Well, if they brought in the character Balthazar, I don't think you'd want anybody else to play him, that's for sure," the Aussie actor said while promoting his new show, 'FBI: Most Wanted'.
He added, "Yeah, I would love to. I had such a great time on that show. I mean, I came on that show, I think it was six episodes I was meant to be on the show and I stayed for three years. So that's how much I enjoyed it. So yeah, for sure. And I think it was the 150th episode I went back for? Oh, I'd do that in a heartbeat."
Milano -- who played Mcmahon's on-screen lover Phoebe Halliwell -- spoke to Mario Lopez in October, revealing that she and former co-star Combs have discussed the possibility of making a Charmed movie as a "way to celebrate [their] fans."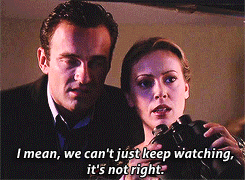 "I mean, Holly and I talk about Charmed movies a lot, you know," she said in 2019. "Because they have the new Charmed, which is on The CW, and it's a very different storyline…"
She added, "But we have been talking about maybe doing some films for Netflix. And so I think that would be really fun and I think it's a great way to celebrate our fans that have stuck with us for such a long time but still give it new blood."
Combs and Milano recently treated fans to a mini-reunion in the form of a guest role as sisters in an episode of 'Grey's Anatomy' in October.
You can stream all episodes of both the original and revived series of 'Charmed' on 10 All Access.
Image: The WB