'Star Wars: The Rise of Skywalker's Major Revelation Had Been Hinted Since 'Force Awakens'
MAJOR SPOILER WARNING FOR 'THE RISE OF SKYWALKER' AHEAD.
Again, in case you missed it, this will absolutely contain spoilers for 'Star Wars: The Rise Of Skywalker', so if you would like to avoid those, click out now. Maybe go read something about 'CATS' the musical.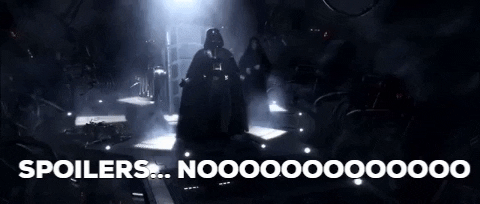 The sequel trilogy of 'The Force Awakens', 'The Last Jedi' and the recently released 'The Rise of Skywalker' has focused a great deal on Rey's lineage.
For many, it's been a huge point of contention within the films. How did Rey become so strong with the force so quickly? What is her link to Kylo Ren and the Skywalkers? Who were her parents?
While 'Last Jedi' answered that final question by simply saying they were nobody, 'The Rise of Skywalker' offers more insight into her family tree confirming a longheld theory from fans: Rey is Palpatine's granddaughter.
Yes, though her parents may not have been anybody (well, her mum was played by 'Killing Eve's Jodie Comer), her grandfather was the evil emperor Palpatine.
Though the confirmation of this theory is exciting, fans had pieced it together all the way back when 'The Force Awakens' was released in 2015.
Palpatine was last seen in 'Return of the Jedi' where -- during a showdown between Luke -- Darth Vader threw him into the Death Star's reactor.
While there isn't a great deal of explanation as to how Palpatine survived (save for his being rigged up to what looked like a giant claw machine), the news that he's Rey's grandfather was hinted at long before 'The Rise of Skywalker'.
In 'The Force Awakens', Rey and Kylo Ren have the first of their many duels. In it, Rey exhibits several moves that directly mimic Palpatine's own fighting style.
Her first being a forward-thrust, as well as using an overhead swing. It's curious that without any training whatsoever, Rey shows off not only a massive amount of strength but also several quirks that mirror Palpatine's battles in 'Revenge of the Sith'.
During 'Force Awakens' Rey also has a vision when she touches Luke's lightsaber. During the sequence of flashbacks voices of Obi-Wan (both Alec Guinness and Ewan McGregor) and Yoda can be heard as well as what some believed to be Palpatine.
There's also the use of music -- many have suggested there are very subtle similarities between Palpatine and Rey's themes.
There are a few other hints that were dotted around 'Force Awakens' which are a little less compelling -- like her name's origins deriving from the Spanish word for "king" aka being Sith royalty, or her accent being linked to Palpatine's -- but one of the other major points is Rey's temptation to the dark side and her rage.
During her ongoing friction with Kylo Ren, Rey has had to push back on her temptation to give into an overwhelming pull to the dark side, one which was easily explained by her biological link to truly the most nefarious Sith of all time.
Featured image: Walt Disney Studios.