'Breaking Bad' Creator Finally Confirms Walter White's Fate
'Breaking Bad' creator Vince Gilligan has finally confirmed the fate of Bryan Cranston's character ahead of the release of the show's spinoff film, 'El Camino'.
After years of speculation as to whether or not 'Breaking Bad' drug kingpin Walter White -- played by Bryan Cranston -- was actually dead following the show's action-packed 2013 finale, creator Vince Gilligan has finally spoken out on White's fate.
In what may come as a disappointment to show's conspiracy theorist fans, Gilligan has now officially confirmed that, yes, Walter White is, in fact, dead. Gone! Finito!
READ MORE: Bryan Cranston Misses Breaking Bad Just As Much As You
READ MORE: Breaking Bad Movie 'El Camino' Coming To Netflix This October
We last witnessed White -- aka Heisenberg -- laying in a pool of his blood after being shot and swarmed by police, with many fans of the show believing that because we didn't see him die on screen, there was a possibility he may have survived.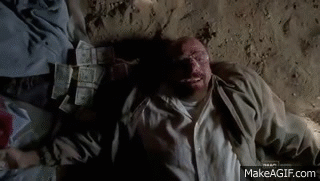 Adding fuel to the fire was Cranston himself, who said during an appearance at a cast reunion at San Diego Comic-Con in 2018 that "maybe Walter White did get away with it"
"Was there a coroner's report? No. Was there a listing in the obituaries? No," Cranston continued.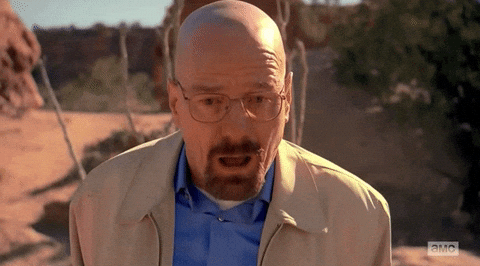 Despite this, Gilligan has since shut down the rumours while appearing on 'The Rich Eisen Show' ahead of the spinoff movie's premiere on Netflix, which picks up where the series left off.
"Yeah, I'm gonna give you that one, Rich, because I love you so much," he said during the interview. "Yes, Walter White is dead. Yes."
However, when questioned as to whether or not Cranston will reprise his character for 'El Camino: A Breaking Bad Movie,' Gilligan was far more elusive, dodging the question until the host moved on.
Meanwhile, when asked by Entertainment Tonight in June whether the would appear in the new flick, Cranston hinted that a return of Walter White in, some form or another, could be on the cards, he said:
"It could be! Could be [in] a flashback, or a flash-forward. I'm still dead, Walter White, I don't know what [could happen.]"
Guess we'll have to wait and see!
'El Camino: A Breaking Bad Movie' drops on Netflix Australia October 11 and stars Aaron Paul as he reprises his role as Jesse Pinkman.
Image: AMC