HBO Set To Conjure Up A 'Practical Magic' Prequel Series
Crack out the midnight margaritas, 'cos HBO Max has given the green light for a prequel series to the witchy flick, which is set to be titled 'Rules of Magic'.
Taking place several decades before the events of the original film -- which starred Sandra Bullock and Nicole Kidman -- 'Rules of Magic' will be set in the 1960s and will follow the Kidman and Bullock's eccentric aunts, Franny and Jet, played by Stockard Channing and Dianne Wiest in the film.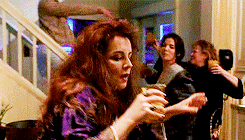 READ MORE: The ALF Reboot Is Dead Because Literally No-One Was Interested
The pilot is based on the novels Rules of Magic and Practical Magic by Alice Hoffman and will be executive produced by Melissa Rosenberg, who led Marvel series 'Jessica Jones'.
The synopsis for the series reads: "Set in 1960s New York City, the series follows three troubled siblings — Franny, Jet and Vincent Owens — who wrestle with "abnormalities" that have kept them isolated. But the tumultuous times unearth the extraordinary discovery that they are, in fact, descendants of a bloodline of witches".
"The two sisters will become the revered, and sometimes feared, aunts in Practical Magic, while their brother will leave an unexpected legacy."
READ MORE: Trump's Election Totally Changed The 'Charmed' Reboot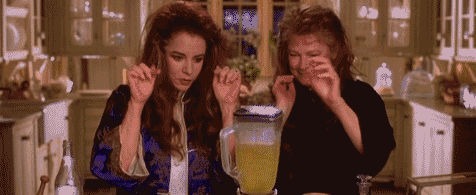 Along with 'Rules of Magic', HBO Max has also ordered two more pilots, 'Generation', which is created by 17-year-old Zelda Barnz and co-written with her father, Daniel Barnz, and centres on a group of teens exploring their sexuality after being growing up with a conservative background.
The second pilot set to debut will be 'Red Bird Lane', created by Sara Gran, which focuses on a group of eight strangers who arrive at a house they realise is not quite what it seems.
HBO Max will launch in in 2020.
Image: Warner Bros