The Disney Movie Deaths That Still Have Us Traumatised
Prepare to ugly cry all over again.
Despite bringing us the world's most popular children's films, it's no secret that Disney has a penchant for killing off its characters -- usually in a brutal fashion.
While some are undoubtedly deserved (*cough* Ursula...) others are completely heartwrenching, horrifying, and still have us emotionally scarred (RIP MUFASA).
So grab your tissues and a tub of your favourite ice cream for comfort as you prepare to unleash years of repressed childhood trauma as we bring you all the saddest Disney deaths you may have forgotten about -- until now.
READ MORE: Lilo & Stitch To Get A Live-Action Remake At Disney
READ MORE: Think You Know The Lion King? These Facts Might Surprise You
Bambi's mum - Bambi (1942)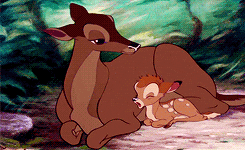 Kicking off our list with the obvious pick, Disney truly set the bar for tragic moments way back in the '40s with the death of mama deer. Honestly, if you didn't wail inconsolably during the moment Bambi realises his mother has been killed by hunters, then I have grave concerns for you and your lack of soul.
If you can believe it, the original death was meant to be much worse (WTF Disney?!), with Bambi apparently hearing the gunshot and running back to find his mother lying in a pool of her own blood. However, Walt Disney cut the scene as he believed it would be going too far -- and given how much ~emotion~ the "toned-down" scene brings us, we think that was probably a wise choice.
Mufasa - The Lion King (1994)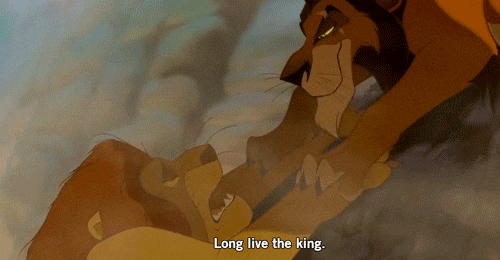 In what was the probably the most scarring movie death for every millennial Disney fan, young lion cub Simba is narrowly saved by his father Mufasa after a chaotic stampede breaks out.
While Mufasa manages to get Simba to safety in the form of a nearby ledge, he's still caught among the frenzy and asks his brother Scar to pull him to safety.
Of course, as we now know, Scar is a jerk and instead delivers that infamous line, "long live the king!" before allowing Mufasa to fall and, much like our childhood upon watching this scene, get crushed by the incoming stampede below him.
Ellie - Up (2009)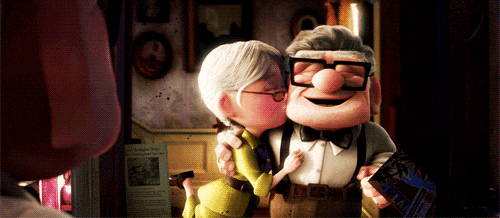 Ellie was Carl's childhood sweetheart and wife before she sadly passed away at the beginning of the film. During flashbacks, we learn that the pair yearned for a child, only to discover Ellie was unable to have children.
Throughout their relationship, Ellie spoke of her desire for travel and adventure, leading the couple to plan a trip to the Paradise Falls -- but the couple are forced to postpone the journey. After Ellie dies, Carl chooses to have one last adventure -- as Ellie always wanted him to.
Leslie - Bridge to Terabithia (2007)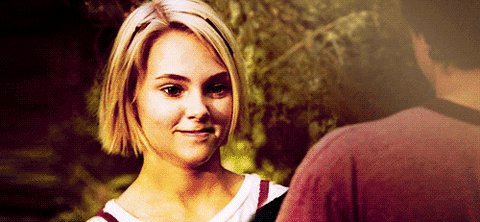 In the saddest scene of the film that's based on the Katherine Peterson novel, Jess heads off to the art museum without telling his best friend Leslie about his plans. When he returns home, his family break the news to him that while attempting to swing her way into Terabithia alone, Leslie's rope snapped, leaving her to drown in the creek below.
Tod's mum - The Fox and the Hound (1981)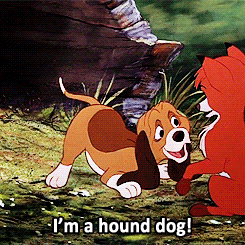 In a similar vein to Bambi's mother, Tod the fox and his mother are being chased by hunters, so in order to protect her baby, Tod's mum leaves him near an old lady's house to keep him safe. While Tod survives, his mum, sadly, meets an end just like Bambi's mother and is killed by hunters off camera. Sob!
Coral - Finding Nemo (2003)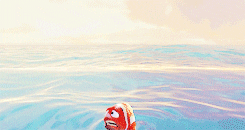 In case you forgot, Coral was Nemo's mother and Marlin's mate, who we briefly met at the beginning of the film when she and Marlin dote over their hundreds of baby clownfish eggs who they've named Marlin Jr and Coral Jr -- with one, of course, being named Nemo.
When a barracuda attacks the pair, along with their hundreds of eggs, Marlin is knocked out and wakes up to discover that, tragically, his partner and his babies have all been eaten by the barracuda -- leaving just one egg left. Who knew a fish's death could be so sad??
Image: Disney