Disney Is Going To Remake 'Home Alone' And We Have Questions
Look what you did you little jerk!
Following Disney's acquisition of film studio 20th Century Fox, the production giant obtained the rights of several classic flicks -- including the popular 'Home Alone' franchise, which helped launch Macaulay Culkin's film career.
Now, it's been revealed by studio chief executive Bob Iger that along with the forthcoming Disney+ streaming service will come "reimaginations" of films 'Night At The Museum', 'Diary of a Wimpy Kid', 'Cheaper By the Dozen' and -- that's right -- 'Home Alone'.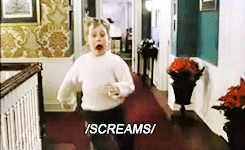 "So far this year we've released five of the top six movies, including four which have generated more than a billion dollars in global box office," Iger told investors.
READ MORE: Macaulay Culkin Uses 'Home Alone' To Impress Dates
Disney has remained coy on details of the 'Home Alone' revival, simply saying it hopes the remake will have the "same standards and the same creative discipline" as the original.
That's all well and good -- but as people who grew up as kids in the '90s watching the OG 'Home Alone' flicks religiously at Christmastime (and by films I mean the first and second -- the third and fourth films are an absolute travesty and don't count) many of us will have a lot of QUESTIONS about this so-called "reimagination" of the iconic film.
Also, as an added note, I can't help but remember this comic detailing how 'Home Alone' would go down if it were set in today's world.
READ MORE: Macaulay Culkin Is Officially Changing His Middle Name To Macaulay Culkin
First of all... Who will scream "KEVIN!!!!" on the plane?
There is truly no one besides Catherine O'Hara who could nail the emotions of a mum who just discovered she's casually left her child back in the mansion in New York as you jet overseas to Paris. A true talent!!!
Will Fuller McCallister be included?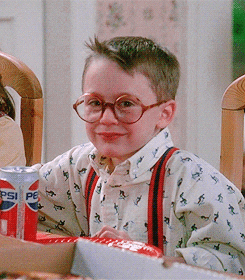 Fuller -- played by Macaulay Culkin's actual real-life younger brother Kieran -- was lowkey the best supporting character of the OG film. The question is, will he go easy on the Pepsi?
Who will play the Wet Bandits?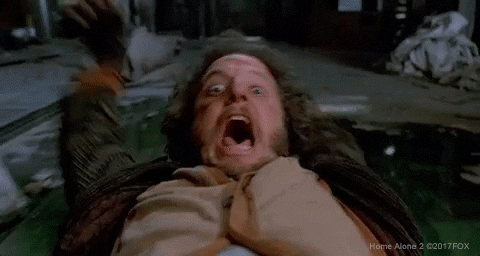 No one plays these roles better than Joe Pesci, who played Harry Lime, and Daniel Stern as Marv Merchants, don't even try me on this one.
Also, will Kevin's rambunctious yet violent obstacle courses and traps against the Wet Bandits be dulled down for a Disney audience? If so, we want no part of this.
READ MORE: Macaulay Culkin Recreated Home Alone Scenes As A Grown Up
Will Donald Trump make a cameo again?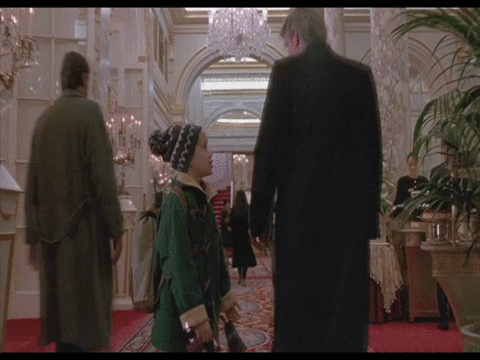 The now-US President Donald Trump made a cameo in 'Home Alone 2: Lost In New York'. While his appearance basically makes no sense in the film, it turns out that there's a reason for that.
Reportedly, when film productions wanted to use one of his buildings, Trump inserted clauses into contracts that would demand he be written a part in whatever it was.
Matt Damon confirmed this back in 2017, saying, "[Director] Martin Brest had to write something in 'Scent of a Woman' — and the whole crew was in on it".
He continued, "You have to waste an hour of your day with a bullsh*t shot: Donald Trump walks in and Al Pacino's like, "Hello, Mr. Trump!" — you had to call him by name — and then he exits. You waste a little time so that you can get the permit, and then you can cut the scene out. But I guess in 'Home Alone 2' they left it in."
Image: gett