Remembering Asher Keddie's Iconic Cameo In 'X-Men Origins'
The Gold Logie winner had a brief cameo in the 2009 action flick.
While the world considers if 'Dark Phoenix' is worth their time, we thought we'd take a look back at one of the most underrated and oft-forgotten cameos within the X-Men universe.
Remember that time Gold Logie winner Asher Keddie briefly appeared in 2009's 'X-Men Origins: Wolverine'?
You probably don't because 'Origins' was another stinker that closely followed one of the franchise's most maligned films -- 'X-Men: The Last Stand'. Origins was another hatchet job that couldn't decide if it wanted to stick to the source material or completely re-invent it, resulting in a Frankenstein's monster of a story centred on Hugh Jackman's character Wolverine.
READ MORE: Worst Opening Of The Franchise: 'X-Men Dark Phoenix' Fails To Ignite Box Office
At the time Fox had hoped 'Origins' would be a way for them to tell standalone stories of some of the X-Men characters, kicking things off with the franchise's fan favourite. Unfortunately, it didn't really go to plan.
What we did get though was an iconic yet brief cameo from Asher Keddie as Dr Carol Frost.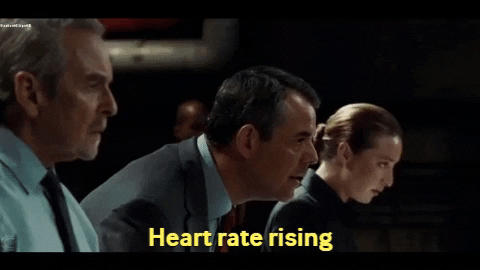 Keddie called her role a "blink-and-you'll-miss-me" role adding that it was "interesting to experience" such a massive Hollywood film being put together across the six weeks she filmed.
According to her character's biography, she was born in 1954, went to Harvard, became a doctor and worked as a military anesthesiologist in the field. She then became William Stryker's "personal assistant". So that's a neat career path.
READ MORE: Michael Fassbender Used Kayla Itsines' App To Get Fit For 'X-Men'
Fans speculated that Keddie's character could have ties to Emma Frost -- a character who has been in the X-Men comics since the 80s -- and while Tahyna Tozzi played a character named Emma in 'Origins' who many assumed was Emma Frost... it turned out she was just a mutant named Emma.
If all that sounds messy, it's probably because 'Origins' itself was a complete mess. Who could forget that it's the film where Ryan Reynolds first played his iconic character of Deadpool. The only catch? 'Origins' reimagined the merc with a mouth... WITHOUT A MOUTH.
Keddie isn't the only Aussie star hiding within 'Origins'. Alongside the cast like Liev Schreiber, Taylor Kitsch, Will.i.am and Dominic Monaghan, none other than pop superstar Troye Sivan played a young version of Wolverine!
Sivan was just 13-years-old when producers saw YouTube videos of him performing on Perth telethons.
You may be scratching your head why the film had so many Aussies snuck into it and no, it's not because Hugh made the call to hire some of the nation's best but because a majority of the film was shot in Australia and New Zealand.
You might even recognise Cockatoo Island was used for some of Stryker's facility shots.
If you'd like to see an Asher Keddie-less X-Men film, 'Dark Phoenix' is now in cinemas.
Featured image: 20th Century Fox.