Sharna Burgess Said She Was 'Tough' On 'La La Land' Stars Emma Stone And Ryan Gosling
'Dancing With The Stars' judge Sharna Burgess chatted to 'The Project' about her time on the set of 'La La Land'.
Burgess revealed that she was hired by famed choreographer Mandy Moore (no, not the singer) along with a male dance partner to teach stars Ryan Gosling and Emma Stone how to waltz.
"It was amazing," Sharna said. "I definitely fell in love with Ryan Gosling, possibly Emma Stone as well. They were both wonderful."
Burgess added that she helped choreograph the aerial waltz that the celebs dance in the movie.
"I didn't teach them how to tap but most of the other dances... we had a hand in just getting them to become dancers," she explained.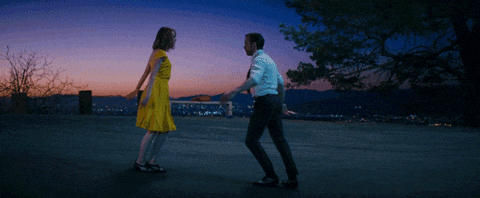 READ MORE: Dancing With The Stars 2019: Judge Craig Dons Drag For 'Annie' Showstopper
Sharna added that she didn't go easy at all on the A-listers, working them hard to make sure their moves were up to scratch for the all-singing, all-dancing La La Land.
"...I was tough on them as I was on Constance and Sam this past week on Dancing With The Stars," she said, referring to her spectacular choreography and performance with Constance Hall and Samuel Johnson on Monday night.
Main Image: Network Ten.