'The Craft' Cast: Where Are They Now?
Following the news that 1996 cult classic 'The Craft' will be getting the reboot treatment, we take a look at what happened to the stars of the iconic flick.
While a reboot of the film has been in development for several years, it looks like a revival of The Craft will now be moving forward with Columbia Pictures and Blumhouse Productions following the announcement that Zoe Lister-Jones will write and direct the flick -- though no official release date has been revealed.
This tweet is unavailable or no longer exists.
The OG witchy-horror film starred Robin Tunney, Fairuza Balk, Neve Campbell, and Rachel True, and followed the story of Tunney's character, Sarah, as she moves to a new school and befriends four girls who soon form a coven and begin dabbling with witchcraft.
It all starts out relatively harmless, however, group leader Nancy soon begins to unravel, becoming increasingly erratic and dangerous which soon leads to all hell breaking loose.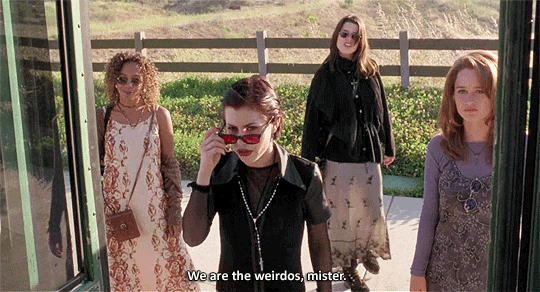 The movie is a must-see for fans of the '90s, with the group's iconic goth-grunge-inspired outfits still influencing fashion looks 23 years on from the flick's debut.
Join us as we check out what our fave witchy women have been up to since the original film's release.
READ MORE: 10 One-Hit Wonders Of The '90s: Where Are They Now?
READ MORE: A Definitive Guide To All The '90s Movies You Should Watch This Winter
Robin Tunney - Sarah Bailey
Fun fact: Tunney -- who played new girl Sarah and the only 'natural' witch in the group -- actually wore a wig throughout the entirety of filming as she had shaved her head for a role in the 1995 film, Empire Records.
Following The Craft, Tunney flew under the radar for awhile, eventually re-emerging in 2002 for the comedy-thriller, Cherish. She later starred in the pilot episode of House, before taking on the role of Teresa Lisbon in The Mentalist from 2008 to 2015.
She also portrayed Veronica Donovan on the first season of Prison Break, but left in the second season. These days, the 46-year-old stars as lead character Maya Travis in the legal drama series, The Fix.
Fairuza Balk - Nancy Downs
Forever inspiring us with her #GothWardrobeGoals, Fairuza Balk played Queen Bee Witch Nancy Downs, who becomes increasingly dangerous after gaining magical powers.
You may remember Balk from a slew of flicks from the '90s, including American History X, where she played a neo-Nazi goth-punk, and The Waterboy with Adam Sandler, where she took on the role of Sandler's love interest, Vicki Vallencourt. She also had a brief role in Almost Famous alongside Kate Hudson.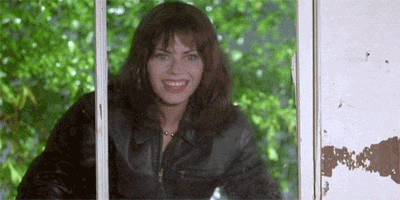 Since then, the 44-year-old has consistently starred in a bunch of films and television shows, including a role as Ginger on hit series Ray Donovan as well as proving voice work for Family Guy and Grand Theft Auto: Vice City.
She's also since showed off her musical chops, releasing a single in 2010 called "Stormwinds" under the artist name Armed Love Militia.
Rachel True - Rochelle Zimmerman
Can you believe that Rachel True was 29 at the time she played high- schooler Rochelle in the film?! At 51-years-old, she still looks as good as ever. Witchcraft perhaps?!
Following The Craft, True went on to star in a handful of TV and film projects, including Half-Baked in 1998 and the series Half & Half from 2002-2006. She also appeared in Sharknado 2 as well as the 2018 indie film Limelight.
These days, True seems to be taking a leaf out of her Craft character's book, as she's currently a tarot card reader based in Echo Park, Los Angeles.
Neve Campbell - Bonnie Harper
A true scream queen of the '90s, Campbell went on to become the face of the hugely-popular Scream franchise in her role as protagonist Sidney Prescott, appearing in all four films between 1996 and 2011 before taking a break from Hollywood to move to London.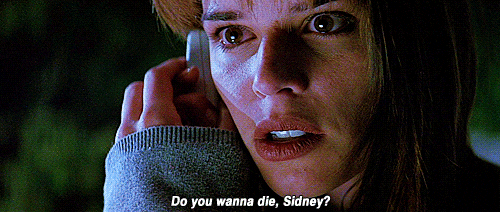 Upon her return to the limelight, Campbell has since starred in The Simpsons, Mad Men, Manhattan, and had a recurring role on House of Cards, where she played Claire Underwood's campaign manager, LeeAnn Harvey. In 2018, she also starred in Skyscraper as the wife of Dwayne 'The Rock' Johnson's character.
She also now has two children with partner JJ Feild, with their first child, Caspian Feild, born in August 2012. In June last year, Campbell announced that she and Feild had adopted a second son named Raynor.
Image: Columbia Pictures