Pet Sematary 2019: They Don't Come Back The Same
Spoilers inside!
"They don't come back the same" -- It's a small, subtle change of tagline in the latest adaptation of Stephen King's 1983 novel but, as it turns out, it's actually quite telling in what viewers should anticipate when watching the 2019 adaptation of Pet Sematary.
In case you need a refresher on the story, it follows doctor Louis Creed (played by Jason Clarke) and his wife Rachel (Amy Seimetz) who move with their two kids Ellie (Jeté Laurence) and Gage (twins Hugo Lavoie and Lucas Lavoie) to start a new life on a rural acreage in Ludlow, Maine.
Soon after they settle in, their lonely neighbour Jud Crandall (John Lithgow) informs Louis about the pet cemetery that's located among the woods on their property -- as well as an eerie area in which all that is buried there will come back to life... but with one catch; they don't come back the same.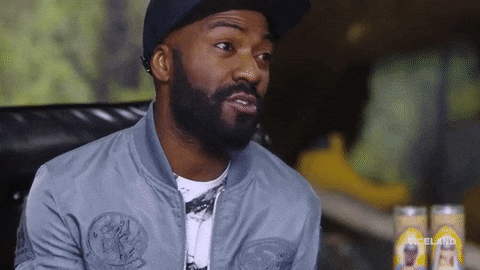 While the newest film sticks to its roots as a cautionary tale on death and resurrection, the latest rendition will see one particularly huge variation on the '89 film, and honestly? We think it works a lot better.
With the new Pet Sematary about to hit the silver screen, we've sussed out all the significant plot differences between the novel, the original film, and the latest adaptation.
Remember, spoilers below! The Major Character Death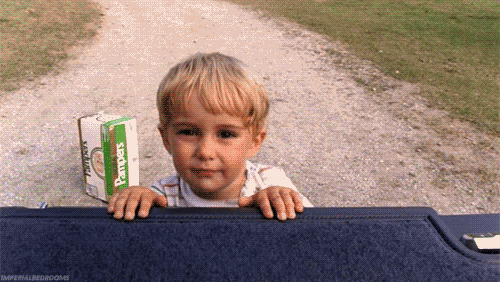 In both King's novel and the original film, the entire story focuses on the horror that unfolds following the tragic death of the Creed family's youngest member -- three-year-old Gage -- who meets his untimely end after being hit by a semi-trailer.
In the newest adaption -- and what makes for the largest variation from the original plot -- it is instead Gage's older sister, Ellie, who is hit by a speeding truck and subsequently resurrected after being dug up and reburied in the pet cemetery by her desperate father, Louis.
According to directors Lorenzo di Bonaventura and Dennis Widmyer, this change was made in order to add "another layer" to the story, as they explored the dynamic of a 'dead' child who is able to coherently understand their situation and interact with the still-grieving family. As well this, it offers the audience a new experience and a twist on the classic tale.
"Gage is so young, you can't really do that much with him," di Bonaventura told EW. "So this way, we're able to really get underneath our affected child. We're able to get into the psychological horror of a child [coming back] because of her age."
"There was something about an eight-year-old and the psychology that she would have," said Widmyer. "She would understand what happened to her on the road. She would understand that she's dead. She would know how to not only physically kill a person, but psychologically destroy them as well. It just gave another layer to it."
Also, as a side note, the young actors who play Gage in the latest film (twins Hugo Lavoie and Lucas Lavoie) look literally identical to the original film's Gage (Miko Hughes), which is, quite frankly, both very impressive and creepy as f**k.
Zelda Is Younger Than In The First Film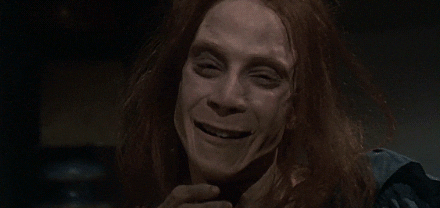 If you saw the first film (or even if you read the book), you were likely forever scarred by Rachel Creed's sister, Zelda -- a 10-year-old girl with spinal meningitis whose frightening, twisted appearance haunted younger sister Rachel well into adulthood and gave her a lifelong fear of anything related to death.
In the '89 version, an adult male played the role of Zelda, which gave the character a far more grotesque and nightmarish appearance. In the reboot, Zelda is instead played by 13-year-old actress Alyssa Brooke Levine, which looks to be a reflection on the original source material by Stephen King.
But if you think the new Zelda sounds a lot less scary than the original Zelda, you're probably in for a rude (read: scary) shock.
"It's more accurate to the book," Widmyer told EW. "In the original movie, it's a 21-year-old guy in drag playing it, and in the book, as you recall, it's a 10-year-old girl."
READ MORE: Stephen King's Pet Sematary Sees New Life In First Trailer
READ MORE: Bill Skarsgård Talks About Returning To The Role Of Pennywise After The Clown "Became A Star"
"If you think about the reality of the Zelda situation, what that would do to a family, with her wasting away in this bedroom, and a younger sister being frightened of her older sister's debilitating illness, that on its own is pretty scary," he continued.
"[We're hoped] the grounded nature of that horror would actually be scarier than a supernatural version of it. The nurse, the medical equipment, what that room would feel like as a layer of dust went on everything. [The film will show] how that would seem from the perspective of an 8-year-old, going into that room to bring food to her, and how scary that would be," he said.
Jud Loses His Infamous Accent
Even if you haven't watched the original film, you may already recognise this reference from when South Park parodied the original Pet Sematary's Jud Crandall (played by Fred Gwynn) and his extremely heavy Maine accent.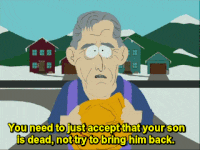 According to John Lithgow, who plays the lonesome neighbour in the 2019 flick, he made a point not to watch Gwynn's iconic performance in the original film so to make the character his own.
"Stephen King writes him with a very strong accent and they described Fred as making a real meal out of the accent. As I said, I haven't seen it yet and, I don't think I will before I finish playing the part," Lithgow told Collider.
He continued, "To me, even a perfectly accurate accent, draws attention to itself and people are familiar enough to me, to know when I'm putting on a different accent from myself and I thought he should have a country quality to him but, the old down east accent… [adopts a strong accent] I coulda' had a dialect coach and I coulda' worked mighty hard on this accent! And it would have immediately taken me out of the story and I thought it was so important for people never to be taken out of this story, not for a second."
"So, we just discarded it," he added.
Pet Sematary hits cinemas April 4.
Image: Paramount