Rollin' With The Homies: The 'Clueless' Cast Just Held A Mini Reunion
A few of the cast members of the iconic '90s rom-com 'Clueless' have reunited.
Alicia Silverstone, Paul Rudd, Donald Faison and Breckin Meyer got together at the Chicago Comic & Entertainment Expo (C2E2) over two decades after the teen flick was first released.
The group -- who honestly don't look that much older than their days playing Beverly Hills high school students -- posted a few backstage snaps to Instagram.
"Rollin' with the homies," wrote Scrubs star Faison, referencing a scene from Clueless that featured the late Brittany Murphy.
The actors all took part in a Clueless panel, telling fans at the event a few fun facts about filming the movie that was loosely based on Jane Austen's Emma.
This tweet is unavailable or no longer exists.
"I loved playing Cher," Silverstone told the crowd, per BuzzFeed.
"It was such a fun character and working with these guys -- every one of them was so much fun," she said.
The actor said that the privileged life of the loveable Bel Air brat Cher Horowitz was completely alien to her own experience as a teen.
"I didn't know who that girl was, so it was really fun to be her. Because it wasn't how I lived my life," she said.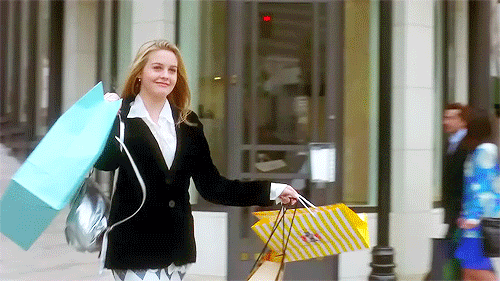 READ MORE: Alicia Silverstone Revived Cher From Clueless For Lip Sync Battle And It Was Iconic
Faison told fans about the stressful Los Angeles highway scene, saying he remembered the day very clearly.
"Because that was the day I got to kiss Stacy Dash," he said of his co-star.
"So, I had prepared myself," he said of getting ready to smooch his on-screen girlfriend.
And Meyer -- who played the stoner slacker Travis Birkenstock -- explained that he prepped for Clueless by literally skateboarding to his audition.
This tweet is unavailable or no longer exists.
READ MORE: Alicia Silverstone Says Her Son Doesn't Need Medicine Because He's Vegan
Silverstone revealed that she headed out to dinner with Rudd after the event -- praising him for "ordering vegan for both of us".
"Such a sweet reunion at dinner last night with my pal #PaulRudd," she wrote. "I love this guy!"
It was announced in October last year that Clueless would be receiving the reboot treatment 24 years after it was released.
It's reportedly being produced by Tracy Oliver (Girls Trip) and written by Glow's Marquita Robinson but it is not yet known if the script will include the original cast or a fresh batch of young actors.
Main Image: Instagram.