Transformers Producer Says He Wants To Include Robot Love In Sequels
More than meets the eye.
Producer Lorenzo di Bonaventura was at a recent press junket for his upcoming remake of the Stephen King classic Pet Sematary.
While there, di Bonaventura -- who is very well known for his work across the Transformers film universe -- was asked about the future of the franchise as di Bonaventura has been a producer on all the Transformers flicks since 2007 including Revenge of the Fallen, Dark of the Moon, Age of Extinction, The Last Knight and the prequel spin-off Bumblebee.
Despite solid reviews from critics and audiences alike, Bumblebee didn't really set the box office alight.
READ MORE: Toy Story 4 Trailer: A New Toy Called 'Forky' Is All Of Our Nightmares
Still, during the event, the producer was asked about the future of all things Transformers and what that future could possibly look like.
"One of the things I want to see, and I don't know if we'll do this particular thing, but I think we will eventually do a love story between Transformers," di Bonaventura told Collider.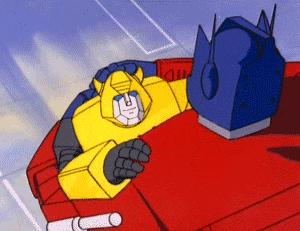 Okay now before you let your imagination run away with you -- extension cords and plugging outlets into inlets and all sorts of electrical filth -- di Bonaventura went on to clarify.
"What does a love story mean? Definitely not sex, maybe not even kissing, but the idea that they would have that emotional crush has never really been brought in."
"That's kind of the direction we're going to try to head into, which is to give them human desires that, up until now, we haven't seen much of. I think that will change the relationship with the Transformers," he continued.
The producer also said they would try a "different kind of attempt" moving forward, not just focusing on the explosive action that was so central to the franchise prior to Bumblebee.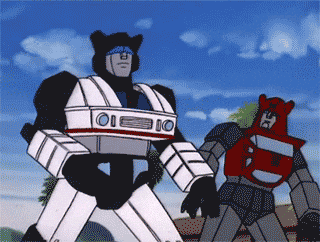 It's interesting for di Bonaventura to focus on Transformer relationships, especially because of the confusing history of gender and sexuality with the robots in disguise (STAY WITH US FOLKS).
READ MORE: Devon Sawa Had A Spooky 'Final Destination' Moment On His Flight
Despite featuring throughout various iterations of the franchise, female Transformers didn't really show up in later comic books -- with the Marvel series explicitly stating that Transformers do not have gender, then later introducing spotlight issues on prominent female robots like Arcee and Windfall.
Okay, so there IS precedent for female robots within the mythology, and so far they haven't appeared in the film universe (unless you count that time Isobel Lucas played like a robotic psychopathic Decepticon Pretender in Revenge of the Fallen).
Also before you get carried away, there are conflicting ways Transformers are created but they're almost never the product of sex, so it would be truly wild to have THAT be the entry point into love and relationships in the franchise.
So we definitely can't wait to see di Bonaventura's take on The Notebook But With Robots. Just a shame someone already took the title Pacific Rim.
Featured image: Marvel Comics 1987.