Hold My Poodle! Terry Crews Just Said White Chicks 2 Is "Going To Happen"
Yep, it seems that there could be a sequel to the Wayans brothers' comedy classic in the pipeline.
Hitting the red carpet attending the red carpet for season 14 of America's Got Talent, the Brooklyn Nine-Nine star spilled that he would definitely be keen to get on board with White Chicks 2.
READ MORE: Terry Crews Blasts Comedian D.L. Hughley For Mocking His Sexual Assault Allegation
"I would love one!" Crews, who starred as Latrell Spencer in the 2004 flick.
"I'm staying in shape for White Chicks 2! I will never get out of shape -- you know that, right? I will be 75 and say, 'Here we go, I'm ready to go!' I will never, ever get out of shape because that movie's going to happen one day."
Marlon Wayans, who starred as Marcus Copeland and co-wrote the film, discussed the project's likelihood while appearing as a guest on MTV's TRL earlier this month and revealed he would be interested in pursuing a sequel to the film.
READ MORE: 50 Cent Mocks Terry Crews Over Sexual Assault Claims
"I don't know, but there's been some rumblings happening, and a lot of people want us to do it, so me and my brothers have been talking," he said at the time. "So if things go right, we hope to do a White Chicks 2."
If a follow-up does materialise, fingers crossed we get to see yet another iconic musical cover from Crews to rival his rendition of '1000 Miles' by Vanessa Carlton featured in the first flick.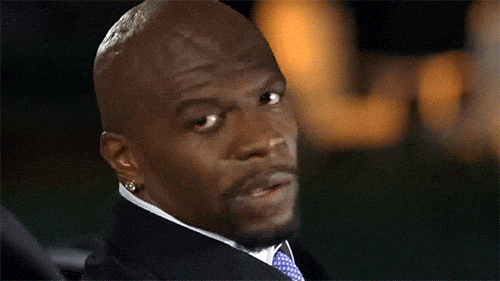 Image: Youtube