The Academy Has Been Accused Of More Award Season Pettiness
The SAG Awards has accused The Academy of using intimidation tactics to secure exclusive A-list celebs to present at the Oscars.
SAG-AFTRA claims that the Academy of Motion Picture Arts and Sciences is doing everything in its power to scare potential Oscars presenters away from signing on to any other awards show.
The SAG Awards are going ahead on January 27 -- about a month before the Oscars ceremony -- but organisers claim The Academy is applying "extraordinary and unwarranted pressure" on actors who have dared to consider presenting at the SAGs.
According to the shady statement published by The Hollywood Reporter, the actors union said there have been multiple reports of "graceless pressure tactics and attempts to control the awards show talent pipeline".
READ MORE: The Academy Remains The Pettiest Bi*** You Know
To which we ask SAG, please release the receipts for these alleged "graceless pressure tactics", we need evidence! Is the Academy threatening to withhold their decadent goodie bags from two-timing A-listers?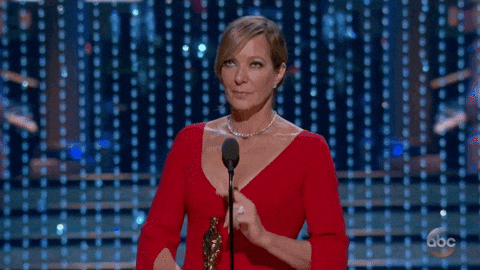 The SAG-AFTRA statement went on to curtly remind the Oscars organisers that Awards season is a "very special time" that recognises the hard work of actors in Hollywood.
"We would expect the Academy to honour these goals," it read.
READ MORE: The Oscars Reportedly Going Hostless For The First Time Since 1989
The news comes just a week after reports that The Academy was blacklisting Golden Globes presenters from handing out Oscars statues.
Main Image: Getty Images.