Danny DeVito To Star In 'Jumanji: Welcome To The Jungle' Sequel
Because every film is at least 40 percent better when Danny DeVito is involved -- the actor will be joining the blockbuster cast.
The beloved Always Sunny In Philadelphia actor will join existing cast members Dwayne Johnson, Jack Black, Kevin Hart and Karen Gillan.
According to The Wrap, DeVito will have a mysterious "key role" in the second Jumanji reboot, which hasn't yet been revealed.
"The magic of Jumanji is who becomes who," Johnson told Variety of the decision to cast the Twins star.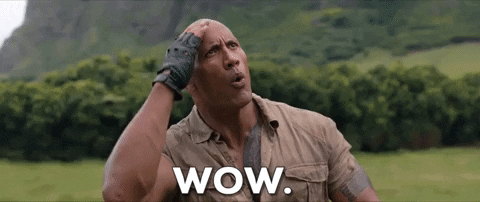 "And the idea of Danny DeVito joining our cast was too irresistible and something we knew we wanted to deliver to our audience this upcoming Christmas," he said.
READ MORE: Danny DeVito Says He'll Never Retire
That's Christmas 2019, in case you were hoping to see DeVito running around the jungle with Jack Black as soon as possible.
And if the inclusion of DeVito wasn't exciting enough news, there are also reports that Crazy Rich Asians star Awkwafina is in talks to join the Jumanji cast.
Jumanji: Welcome To The Jungle updated the classic 1995 film starring Robin Williams by turning the cursed board game into a ~wild~ video game that a group of teens get sucked into.
READ MORE: Dwayne 'The Rock' Johnson Bought His Mum A House
Fans have a few ideas about what sort of role they'd like DeVito to play but they're pretty much all Always Sunny themed, tbh.
This tweet is unavailable or no longer exists.
This tweet is unavailable or no longer exists.
Main Image: Getty Images.