What To See At The Movies Over The Holidays
Your guide to all the holiday releases, and if they're worth your time.
Had enough family time? Trying to escape the Christmas heatwave? Yep, it's the perfect time of the year to head to the movies.
The holidays are a perfect time for movie-lovers. With some of the biggest blockbusters hitting cinemas around Christmas and New Years. It's also smack-bang in the middle of the best season of the year: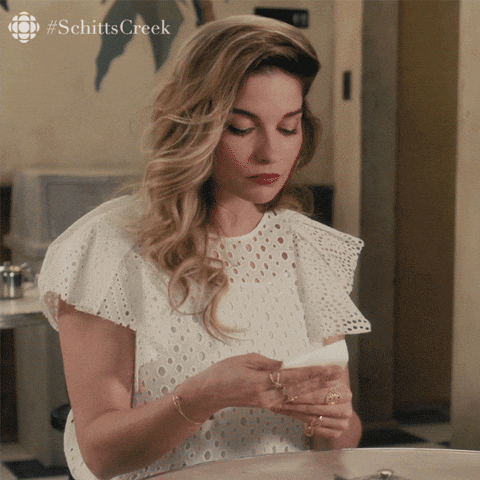 Here's the breakdown on what's hitting cinemas in over the holidays.
Out now:
Spider-Man: Into the Spider-Verse
You've probably seen a Spider-Man origin story by now, but have you seen six in one film? Into the Spider-Verse follows Miles Morales after he is bitten by a radioactive spider. But he's not the only one webbing around the city as four others from parallel universes crash into Miles' version of New York, promising to cause chaos.
READ MORE: What You Might Have Missed In 'Spider-Man: Into The Spider-Verse'
Fun for the whole family, the animated film is a new spin on superhero origin stories and packs a few great surprises.
Bumblebee
Yep, it's ANOTHER Transformers movie. This time it's a blast from the past as we take a look at the fan-favourite Bumblebee. Set in 1987, the film stars Hailee Steinfeld as a teen who stumbles upon what appears to be a broken down VW Bug.
This tweet is unavailable or no longer exists.
Can You Ever Forgive Me?
You know her from her many hilarious comedic performances but now Melissa McCarthy is giving one of the best performances of the year in the biopic of Lee Israel, a writer turned fraudster who attempts to make her living forging letters from famous authors. The film has already won a bunch of awards and nabbed McCarthy a nomination for a Golden Globe.
READ MORE: Melissa McCarthy Pulls Off Scam Of The Century In 'Can You Ever Forgive Me?'
Boxing Day Releases:
Aquaman
After the success of Wonder Woman, Warner Bros eyed off their next solo superhero flick with Aquaman. With Jason Momoa reprising his role of Arthur Curry aka Aquaman, the film sees Arthur struggling to find his home -- being half human and half Atlantian and fitting in with neither world. When Arthur's half-brother, the king of Atlantis, declares war on the surface world, it's up to Aquaman to unite his two worlds.
Holmes & Watson
Okay, so the other day we saw a bus ad for the movie Holmes & Watson and it truly felt like someone had made it up. Like what is this movie? Well, apparently it's a comedy starring Will Ferrell and John C. Reilly as the most famous detectives, Sherlock Holmes and Dr. Watson, as they attempt to solve a mystery threatening Buckingham Palace.
It feels like this movie was a fever dream we had one time, but hey if you're looking for a slapstick-y comedy that reimagines Sherlock and Watson as a pair of bumbling morons... boy are you covered this year.
Ralph Breaks the Internet
Want more John C. Reilly? Well aren't you lucky, opening on the 26th with Holmes & Watson is the return of Wreck-It Ralph. In Ralph Breaks the Internet Reilly reprises his role of Ralph alongside Vanellope von Schweetz as they travel into the internet in search of a replacement part for Vanellope's video game. The movie features a few major surprises including bringing back a ton of the original voices behind your favourite Disney princesses for one massive slumber party.
READ MORE: Trailer For Wreck-It Ralph 2 Stars Every Disney Princess
The Favourite
Looking for something with a dash of history to it? Easy. Also hitting cinemas on Boxing Day is The Favourite, starring Olivia Colman, Emma Stone and Rachel Weisz. The film is based on the true events surrounding Queen Anne in the early 18th Century, and two cousins jostling for the top spot. The film is already an award season darling, raking up five Golden Globe nominations including Best Picture, Best Actress (Colman) and Best Supporting Actress (Stone and Weisz).
Vice
Another awards contender, but one that has proven to be a lot more divisive, Adam McKay's Vice attempts to tell the story of Dick Cheney as he became Vice President to George W. Bush. The film stars Christian Bale, who is almost unrecognisable as Cheney, alongside Amy Adams, Steve Carell, Lily Rabe and Sam Rockwell. Reviews have been pretty split on this one, but even the actual guy Cheney accidentally shot in the face said he was planning on seeing it, so what's your excuse?
January 1 Releases
Mary Poppins Returns
She's baaaaaack. The world's most famous nanny is back in the sequel decades in the making. Emily Blunt steps into the iconic shoes -- and apron -- of Mary Poppins as she stars alongside Lin-Manuel Miranda, Meryl Streep and Colin Firth in a sequel to the 1964 classic. The film sees Mary return to the Banks' home to find Jane and Michael all grown up with problems of their own. It's up to Mary to bring a little magic back to the Banks family.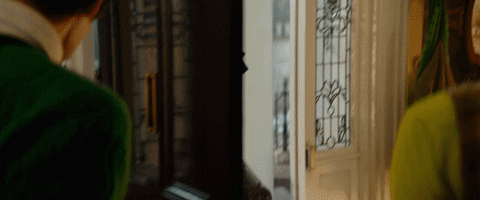 READ MORE: Why Julie Andrews Turned Down A Cameo In 'Mary Poppins Returns'
January 3 Releases
Eighth Grade
Okay, sometimes you just want a movie to return you to the good old days of teenage angst, to remind you of just how awful school was. Bo Burnham's Eighth Grade will do just that as it follows Kayla Day -- played by Elsie Fisher -- in her final week of a terrible eighth grade. While Kayla has difficulty with social anxiety, online she doles out advice on her YouTube channel -- advice she struggles to take.
How To Train Your Dragon: The Hidden World
It's the return of Hiccup and Toothless in the third How to Train Your Dragon film. While Hiccup steps up as the chief of Berk, his dreams of a "dragon utopia" are thrown into chaos when they're forced to travel to a hidden world previously thought to only exist in myths in order to take down a dangerous threat.
Now go forth and shovel popcorn into your faces. It's what the holidays are all about.