Chris Hemsworth Is Getting Jacked For A New Movie But We Can't Put Down The Mince Pies
The hunky Aussie actor has once again proved that he has a body to rival that of a Greek god's.
And while we're over here gorging ourselves to near-sickness on pastries and what not (we're preparing for Chrissy, ok?), Hemsworth is busy bringing back the gun show in preparation for his latest role as a mercenary in the flick Dharka.
He first posted a snippet of his gruelling workout to Instagram last month, revealing the eye-watering regime he's currently undertaking for the physically demanding role.
"The character I'm playing at the moment," Hemsworth revealed in a recent Instagram post, "Is ex-military so I've been mixing up my training working with a few super humans with military backgrounds -- the focus is on strength, speed, mobility and little to no rest to build endurance."
Today, he again posted yet another fitness sesh, and honestly if we even tried that we're absolutely positive we'd end up as a weeping mess on the floor.
READ MORE: Chris Hemsworth Picked Up A Hitchhiker Who Had No Idea Who He Was
READ MORE: Chris Hemsworth Proves He's A Superhero Dad Too
As one would expect, the comment section of the vids was chock-a-block with thirsty AF comments, but really, who could blame them??
The movie, which just wrapped up filming in Ahmedabad and Mumbai, India, follows a young boy who becomes caught up in a war between drug lords. After he becomes trapped by kidnappers, his rescue requires the skills of a mercenary named Tyler Rake (Hemsworth).
Director Sam Hargrave said of the action flick, "I'm honoured to be working with a talent like Chris Hemsworth and to continue my collaboration with Joe and Anthony Russo, who have been great mentors of mine."
Look, if it means an hour and a half of Hemsworth's rock hard abs and biceps the size of our heads, then we're absolutely in to see this action flick.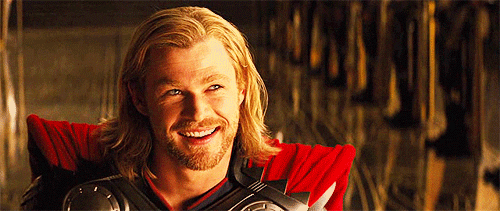 Image: Getty