Melissa McCarthy Pulls Off Scam Of The Century In 'Can You Ever Forgive Me?'
Melissa McCarthy and Richard E. Grant chatted with Studio 10's Clint Drieberg about the criminal exploits of author Lee Israel.
The pair stars together in Can You Ever Forgive Me?, a drama that delves into the true life story of Israel, who found herself unable to pay her rent when her writing career took a nosedive.
And while 2018 has truly been the year of the scam -- McCarthy's performance as Israel shows us how the writer lined her pockets with cash by expertly forging celebrity letters back in the early '90s.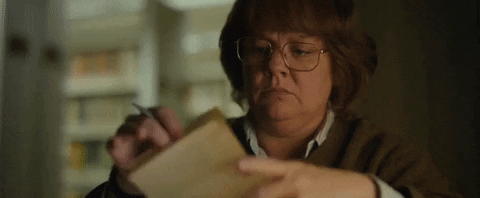 Can You Ever Forgive Me? is set in New York nearly 30 years ago and features a few of the actual bookstores where Israel used to sell her fake salacious letters. McCarthy herself was living in NYC around the same time as Israel and fondly remembers the almost mythical era in the city.
"It was great, I mean, I claim the '90s in New York as my own," she said.
"I lived there from '90 to '96-7 and I spent an enormous amount of time in bookstores. We actually read before we did this," McCarthy said, mimicking the smartphone scrolling motion that has destroyed all of our hands.
Grant plays a friend of Israel's -- Jack Hock -- who is very much on board with her ingenious scam and also living with HIV during the height of the AIDS crisis. The actor said that while he couldn't get his hands on any photos of Hock, he used a few clues to build the lively character.
READ MORE: Melissa McCarthy Has The Best Attitude When It Comes To Online Trolls
READ MORE: Christina Aguilera Gives James Corden And Melissa McCarthy Diva Lessons
"I got from Lee's memoirs that he had this cigarette holder," said Grant. "So the combination of the clothes and trawling along the Julius bar scamming people and grifting around," he said of the famous West Village gay bar.
"And also knowing that he was… [living with] the walking time bomb of AIDS and that he hedonistically lived day to day in the moment, never knowing if there was another day to come, that underpins everything," Grant said.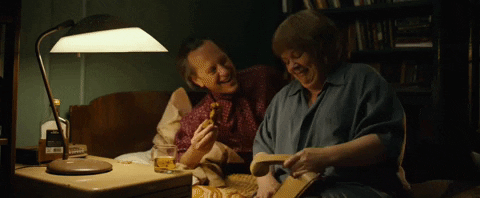 McCarthy said the life story of Israel is a refreshing one in the context of 2018 because the author wasn't seeking validation from anyone.
"I just loved that she was just like, 'This is who I am, you don't have to like me, I don't need you to like me, I don't want you to like me'.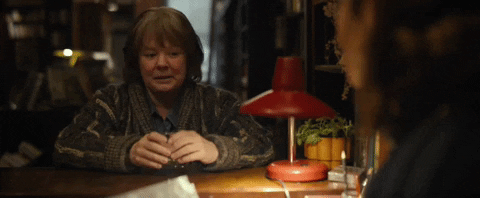 "And there is just something so amazing about that. I think, especially now when so many people look to have the reflection of others tell them who they are. So to play a woman who doesn't want it and doesn't need it, it's a wonderful trait to have," said McCarthy.
Can You Ever Forgive Me? hits Australian cinemas this week.
Main Image: Fox Searchlight