Macaulay Culkin Uses 'Home Alone' To Impress Dates
They probably watch it when they're... Home Alone.
If you don't watch Home Alone and Home Alone: Lost In New York every year around Christmas, what DO you do with your time?
Well, if you're Macaulay Culkin you kind of get a free pass for, you know, living the films.
Stopping by The Tonight Show Starring Jimmy Fallon, Culkin said he doesn't really watch the films adding, "I mean, I was there".
READ MORE: Macaulay Culkin Wants A Role In Fantastic Beasts
READ MORE: Christmas Movies For People Who Hate Christmas Movies
But he did reveal that the films do come in handy when he's trying to Netflix and Chill.
"You get a new girlfriend and you're flipping through the channels and then there's Home Alone," he told Fallon, "I'm like 'You wanna watch Home Alone with Macaulay Culkin, don't you?' and she's like 'Yeeeeesssssss.'"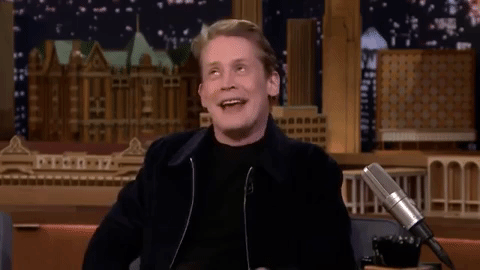 "Whatever gets her motor running, I guess," Culkin said.
Mack was also there to promote his new website bunnyears.com, a kind of parody lifestyle site offering you hot content like "Recipes For Standing In Front Of The Fridge In Your Underwear At 2 AM" and opinion pieces like "I'm Sorry My Gender Reveal Party Caused 'The Scourge'".
Culkin is also running a poll to find out what he should legally change his middle name to, with options ranging from 'Macaulay Culkin' (making him 'Macaulay Macaulay Culkin Culkin') to 'Shark Week'. Fallon, smartly, picked Macaulay Culkin.
Check out the full interview here.
Featured image: NBC via YouTube / 20th Century Fox.