Tim Allen Reveals The Dark Origins Of 'The Santa Clause'
Appearing on 'The Tonight Show Starring Jimmy Fallon', Tim Allen shared some of the darker details of an early version of the iconic holiday classic.
It's one of his most recognisable roles -- especially this time of year -- but the feel-good flick about Scott Calvin inheriting the job of Santa didn't start out so cheery.
"I actually shot and killed Santa, in the original movies," Allen told Fallon, "the kid actually starts with, 'You just killed Santa!' And I said, 'He shouldn't have been on the roof when he wasn't invited'."
"I'm laughing so hard at the time but the head of Disney at the time, Katzenberg, said: 'We can't start a movie like that... we can't start a Disney movie with you murdering Santa!'"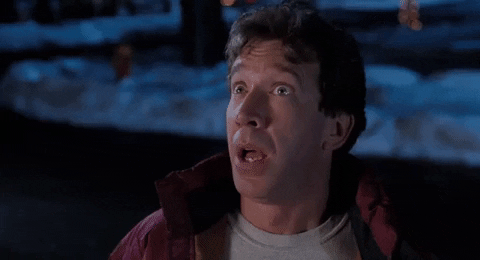 Um, murder will definitely put you on the naughty list, buddy.
Luckily Allen also had some NICE things to chat about, namely the upcoming Toy Story 4 where he also shared a few pretty sweet deets.
READ MORE: The 'Toy Story 4' Teaser Trailer Has Officially Dropped
"The last scene of that movie," Allen said, "I couldn't even get through it. I thought there were pages after it and I read it and I had to turn around from looking at the studio. It was so emotional."
Allen also revealed none other than Keanu Reeves would be joining the cast saying his character has a Buzz Lightyear "edge" to him despite only being a teeny tiny toy.
Check out the full interview with the Home Improvement star below.
Featured image: Buena Vista Pictures.