Harry Potter Fans Have A Lot Of Questions After THIS Character Was Revealed In Fantastic Beasts 2
Obviously a very large spoiler warning for the upcoming film.
Once again, a big ol' spoiler warning for Fantastic Beasts: The Crimes Of Grindelwald, so if you don't want to be spoiled maybe go read one of our Bachelorette recaps, or just scream into the endless void of space!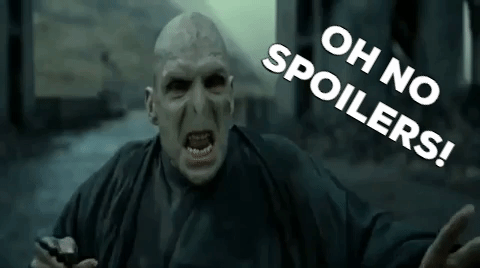 Okay, that's out of the way. SO, in the lead-up to the film's release, a longer cast list was released and some eagle-eyed fans noticed a familiar name:
Minerva McGonagall.
Yep, one of our favourite Hogwarts professors will be making a cameo in the film, but the same eager fans who clocked McGonagall's name on the cast list also noticed that her inclusion opens up a major error... According to JK Rowling's own timeline, McGonagall wouldn't have been born yet.
READ MORE: Last Fantastic Beasts 2 Trailer Features A Major Harry Potter Twist
READ MORE: Ezra Miller Hits Out At Fantastic Beasts Critics: "See The Film Before You Start Talking S**t On Twitter"
While Rowling's own canon encyclopedia of all things wizard-y, Pottermore, doesn't necessarily state when McGonagall was born, fans have done the math and it really doesn't add up.
So Crimes of Grindelwald is set in 1927, and many fans have come to the conclusion that -- based on evidence in Rowling's own books -- she wouldn't have been born until about 1935. Awkward.
In Order of the Phoenix, McGonagall says she started working at Hogwarts in 1956 and prior to that she worked at the Ministry of Magic after her graduation between 1954-56.
So putting her graduation around '53/54, where she was 18, McGonagall would have been born either in 1935... meaning she was... negative eight years old when the events of Grindelwald went down.
This tweet is unavailable or no longer exists.
This tweet is unavailable or no longer exists.
This tweet is unavailable or no longer exists.
This tweet is unavailable or no longer exists.
To confuse matters even more, according to the casting announcement, McGonagall will be played by actress Fiona Glascott -- a grownass woman.
Obviously, we're expecting some ~ magical ~ explanation for this major error, but we'll have to wait until the film comes out in Aussie theatres next Thursday, November 16.
Featured image: Warner Bros. Pictures / KnowYourMeme.com