Shrek Is Getting Rebooted And We've Officially Gone Too Far
Get this reboot out of our swamp!!!!
If this isn't the clear-cut sign that we have officially stepped over the line with the onslaught of reboots, remakes and revivals then we're not sure what is.
According to Variety, the man behind the Despicable Me franchise is now eyeing off the Citizen Kane of ogre-centric animated films, none other than Shrek.
Yep, the big, green ear wax machine himself is potentially getting rebooted.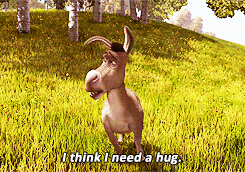 So apparently Universal asked Chris Meledandri -- the producer behind Despicable Me, The Grinch, Minions and basically any other Universal animated film in the last 20 years -- to come up with some new storylines for both Shrek and his furry friend Puss in Boots.
Oh yeah, they want to reboot Puss in Boots (Puss in reboots?) but that's... less interesting to be honest.
READ MORE: There's A 'Clueless' Reboot In The Works And We're Totally Buggin'
READ MORE: Will Smith And Martin Lawrence Are Confirmed For Bad Boys 3
According to Meledandri, this wouldn't be a remake but rather a reboot, which would hopefully see the return of key voice cast like Mike Myers, Eddie Murphy and Antonio Banderas.
"When you look back on those vocal performances they're awesome, and while you certainly could make a case for a complete reinvention, I find myself responding to my own nostalgic feelings of wanting to go back to those characterisations," the producer told Variety adding, "The challenge for us has been to find something that really does feel like it's not simply yet another film in a series of sequels."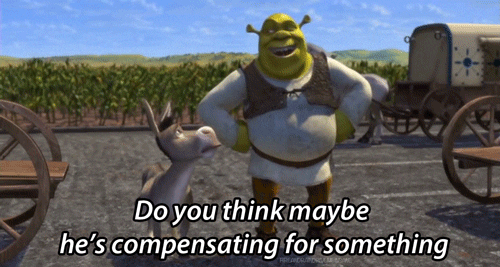 That's not the only major property the producer has his hands on, with the news that he's also hoping to make an animated feature based on Super Mario Bros.
The iconic video game brothers Mario and Luigi were brought to the big screen only once before in the live-action film which has a bad wrap but is truly one of the best-worst films of all time. Meledandri said he was excited at the prospect of giving the plumbers a cinematic do-over.
"I like that this was not done well the first time, I think that's more exciting or more worthy than simply making another version of a film that was done incredibly well to begin with," he said.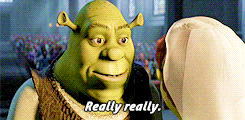 Unlike the live-action film (which you honestly should check out if you haven't, it's truly woeful but in a way that's so endearing. The movie's own star Bob Hoskins called it the worst film he ever made, and that's coming from someone who cameoed in Spiceworld) Meledandri would work closely with Shigeru Miyamoto the creator of Mario.
Apparently we could be seeing a Super Mario Bros. film by 2022, meanwhile Shrek is still in the early stages, so there's time for you to revel in the perfection that is Shrek, Shrek 2, Shrek the Third, Shrek Forever After, Shrek the Halls, Shrek in the Swamp Karaoke Dance Party and who could forget Shrek the Musical?
Featured image: DreamWorks Pictures.