Isn't It Romantic Trailer: Rebel Wilson Is Trapped In A Rom-Com With Liam Hemsworth
Imagine waking up one morning and suddenly you're in a rom-com.
Honestly? That sounds like a nightmare, all the pastel colours, the meet-cutes and swooning.
Well, that's exactly what happens in Rebel Wilson's new movie Isn't It Romantic. Rebel stars as Natalie, an architect that isn't really finding her stride when it comes to love. In fact, she's kind of... a massive cynic.
When a mugging goes wrong, Natalie wakes up in her worst nightmare: she's literally transported into a rom-com.
She gets a whole new wardrobe, a leading man and even a stereotypical gay best friend!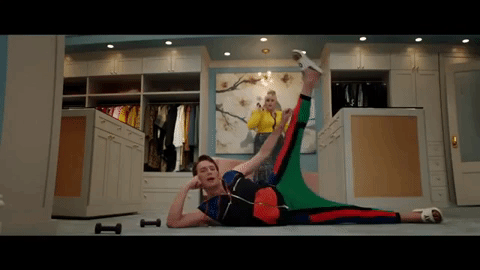 The movie also stars Liam Hemsworth (in a towel! It's important!), Priyanka Chopra and Rebel's Pitch Perfect co-star Adam Devine.
Okay, that sounds kinda cheesy, right? But the whole movie is super self-aware, with Natalie calling out the film cutting to different scenes, New York getting a beauty filter thrown on it, and also did we mention Liam Hemsworth (in a towel!)?
It also features comedy legend, Jennifer Saunders, doing what we believe is an Australian accent? A Scottish accent? Truly we have no idea what the accent is but it's a great cameo follow-up to Rebel's appearance in the Ab Fab movie a few years back.
The movie is scheduled to hit cinemas early next year.