Brie Larson Punches An Old Lady In The First Captain Marvel Trailer
She's finally here! 
Grab the popcorn, Marvel fans, because Brie Larson finally unveiled the first trailer for her upcoming superhero flick, Captain Marvel on Good Morning America this week.
The trailer isn't giving too much away, and if you don't know too much about Captain Marvel or the alien foes she's going up against -- the Skrulls -- it might just look like a film about a super-charged woman furious with the public transport system.
There's also an incredible moment where Larson as Carol Danvers, aka Captain Marvel, absolutely socks a nice old lady in the kisser.
Okay, so Skrulls have the ability to shape-shift. Fingers crossed that's what's going on there and Carol wasn't just trying to get herself a seat during peak hour.
The film also features a young Phil Coulson who you might remember from the first Avengers movie -- or from TV's Agents of S.H.I.E.L.D. -- as well as a de-aged Samuel L. Jackson playing a young Nick Fury with BOTH eyes.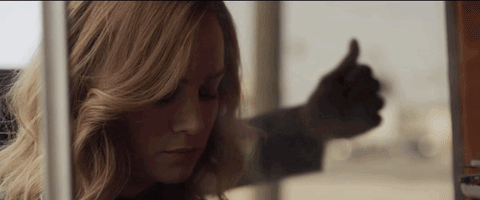 READ MORE: A Guy Saw Infinity War Over 40 Times So Marvel Are Taking Him To Avengers
The film, set to release in 2019, will see Marvel heading back to the '90s to tell the story of Carol Danvers and how she becomes infused with genetic enhancements from the Kree race. Fury and Coulson aren't the only familiar faces returning, with Lee Pace reprising his role of Ronan the Accuser from the first Guardians of the Galaxy.
The first poster released at the same time as the trailer also hides a sneaky little furry Easter egg in the shape of Chewie, Carol's comic book cat.
This tweet is unavailable or no longer exists.
This tweet is unavailable or no longer exists.
How all of this intertwines, and how it links up with the post-credits scene from Avengers: Infinity War remains to be seen however, we do get a sneaky shot of Fury's pager.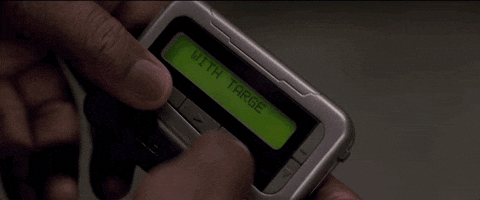 The film also stars Ben Mendelsohn, Djimon Hounsou, Lashana Lynch, Gemma Chan and Jude Law.
Despite only just being released, the trailer has already raked up MILLIONS of views. People. Are. Keen.
This tweet is unavailable or no longer exists.
This tweet is unavailable or no longer exists.
The film is currently scheduled to open in cinemas March 8, 2019.