Bella's House From Twilight Is Up For Sale
Somebody call Lance Bass!
If you're looking for a house with tons of natural (Twi)light then you're in luck! The actual house they used for Bella Swan in Twilight is up for sale!
Don't worry, you wont have to live in a town called Forks (lol) as the house, built in 1935, is actually located in St. Helens, Oregon.
The four-bedroom, two-bathroom house is currently listed for $349,900 USD and actually features some of the details that were added by the production. The prior owner of the house, Dean Koenig, told People, "This will always be as you saw it in the movie".
Koenig owned the home for 16 years but kept a lot of the changes the set designers made to the house for the production, despite the crew offering to return the home to its original state when filming had wrapped.
Just be warned, you might run into a few crazed fans. Koenig told People that a year after the film's release, a guy flew to Oregon, drove to the house and scooped up some dirt from the house's garden (with Koenig's permission).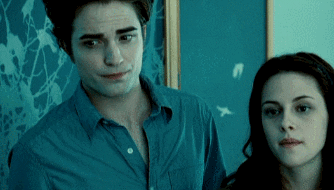 Apparently the guy gave his clients "dirt from famous places for Christmas" and wanted to offer them up a slice of Twilight history.
Hopefully things go better for whoever tries to buy THIS house after the very distressing tale of Lance Bass trying to buy the Brady Bunch house. Maybe he can cut his losses and settle for Bella's house instead of the Brady's?
Featured image: Summit Entertainment / Getty images.