Topher Grace Needed To Unwind From Playing A Klansman, So He Recut Peter Jackson's Hobbit Trilogy
The actor was able to shave the Hobbit trilogy down to a single 2-hour film.
You might know him from his starring role in That '70s Show or his iconic role in Spider-Man 3 but did you know Topher Grace is also a self-proclaimed film geek who spends his downtime creating fan edits?
In the past Grace learned to edit by cutting the Star Wars prequels into a single 85-minute movie -- which by all accounts is reportedly quite good.
Now starring in Spike Lee's BlacKkKlansman, Grace plays Ku Klux Klan Grand Wizard David Duke, which took a bit of a toll on his mental health.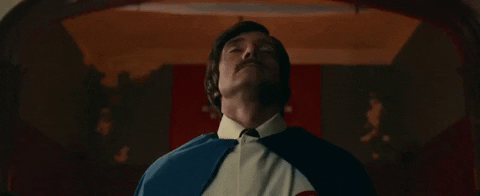 "I was so depressed," Grace told IndieWire about playing the white supremacist across the weeks of filming.
Duke founded the Louisiana Knights of the Ku Klux Klan in 1974 and was part of the Klan's re-branding strategy from white robes to business suits. In 2015 it was reported Duke endorsed US President Donald Trump in his candidacy, though Duke disputed this later.
Following Trump's win Duke attempted to run for Senate in Louisiana citing Trump's successes as proof that America supports "a white power message".
Duke told the LA Times "The fact that Donald Trump's doing so well, it proves that I'm winning. I am winning".
"I was probably a terrible husband at the time," Grace told IndieWire, "It was so disturbing to go home and turn on the news to see how his ideology was affecting us at the moment".
So what do you do when the role you're playing is beginning to affect your personal life?
Topher Grace re-cut Peter Jackson's Hobbit trilogy into a single movie.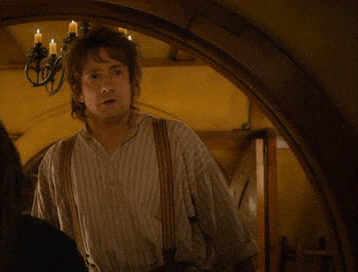 "It's like doing woodwork in my garage," he explained of his slightly odd hobby.
"I think that maybe The Hobbit should've been one movie, and many people would agree... Money drives a lot of those franchises. It's better when the art leads."
Jackson's trilogy, a follow-up to his massively successful Lord of the Rings trilogy, consisted of three films totalling at over 430 minutes long. Grace was able to whittle them down to a single 2-hour film.
Grace has also opened up about his brief romance with another controversial figure: Ivanka Trump.
Speaking to The Daily Beast the 40-year-old explained that he and Ivanka "went on a couple of dates" over a decade ago.
"Certainly it wasn't a political statement," he said adding, "I wouldn't say that we 'dated', but... I didn't do it for political reasons".
Despite their brief dalliance, Grace admits he "never met her father", though playing Duke gave him an insight to the current political climate, possibly a little too close.
"No one, in my opinion, should listen to what actors have to say politically most of the time," Grace said about his decision to join BlacKkKlansman, "But I thought, people should listen to Spike, because he can speak on a national level with his art".
"It was so cathartic to work for him and help him say something I agreed with... I wanted to be a part of the national conversation. Was it a wise career move? I just don't give a fuck."
BlacKkKlansman opens in cinemas across Australia on August 16.
Featured image: Jason LaVeris / FilmMagic / Joe Raedle / Hank Walker / The LIFE Picture Collection / Warner Bros. Pictures / Getty Images.