Peter Dinklage Lands Lead Role In Rumpelstiltskin Flick
His future is looking rather Grimm.
Game Of Thrones star Peter Dinklage is expected to depart Westeros for the equally fantastical world of fairy tales when he takes on the lead role in Sony's new Rumpelstiltskin film.
Dinklage, who is best know for playing surly antihero Tyrion Lannister in HBO's TV hit Thrones, will not only star in but also co-produce the film, titled Rumpelstiltskin!, according to reports.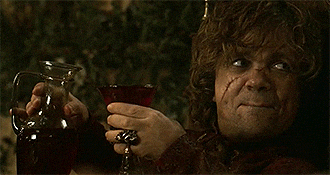 The Golden Globe winner will bring life to the titular imp at the centre of the well-known fairy tale which appears in the Grimm brothers' 1812 book, Children's and Household Tales.
We're yet to find out who will star alongside Dinklage as the ill-fated miller's daughter, who engages the services of the magical yet devious imp when she faces the impossible task of spinning straw into gold.
Sci-fi author Patrick Ness, whose book A Monster Calls was adapted into a feature film in 2016, is attached to write the screenplay.
Considering Ness' penchant for haunting, dystopic tales, it's likely Rumpelstiltskin! will be just as dark and twisted as the original folk story. It is however not yet clear if the movie will remain faithful to the tale and be set in the middle ages or modern times.
There's no word on a release date or indeed when production will start, but Dinklage is currently busy promoting his new film, I Think We're Alone Now, with co-star Elle Fanning, and of course, will be involved in wrapping up the eighth and final season of Game Of Thrones.
Watch this space.
Feature image: Getty.