Did Lindsay Lohan Just Shade Chris Hemsworth On Insta?
It's Mean Girls all over again.
Someone needs to do Lindsay Lohan a favour and catch her up on the latest movie news, as the actor-turned-reality star clearly hasn't been keeping abreast of the Hollywood goings-on of late.
We know this because the 32-year-old left a rather clueless comment on Thor hunk Chris Hemsworth's thirst-trap of an Instagram video on July 28.
The video shows a shirtless Hemsworth -- our favorite type of Hemsworth tbh -- during fight training for his new role in the as-yet-untitled Men In Black spin-off. The 34-year-old Aussie works up a sweat kicking, punching and just generally being incredibly fit and ripped.
It's a true delight, and really stands up to multiple viewings. Aaaaanyway the video clearly caught one Miss Lohan's eye, who didn't seem to be as clued in on lovely Chris' career as, say, a TRUE FAN might be.
The princess of party girls wrote, "MIB4?" indicating that she may have missed the memo that the iconic sci-fi/comedy franchise, made famous by stars Will Smith and Tommy Lee Jones, was getting a refresh.
We're not 100 percent sure how this rather significant news evaded Lohan. The fourth installment in the MIB series was finally green-lit almost 12 MONTHS AGO after literally years of re-boot rumours.
Many a column inch was dedicated to speculation around whether or not Smith and Lee Jones would reprise their roles as Agents J and K respectively -- they won't -- and Hemsworth's subsequent attachment to the project.
Where has girlfriend been hiding for the last year?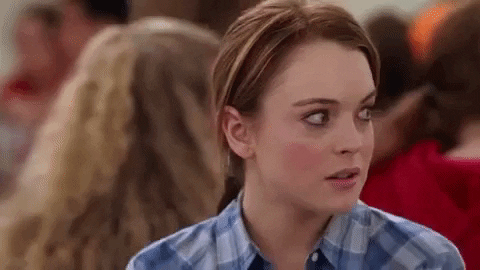 Okay, we kinda know the answer to that. Greece. Lohan has been in Greece, where she opened a club and is reportedly now partying up a storm with Donald Trump's youngest daughter, Tiffany. Yikes.
That's when she's not being thrown shade by ex-BFF Paris Hilton. Old mid-2000s feuds die hard, hey?
Regardless, it looks like LiLo's been too busy to keep up with the goss from Tinseltown. Or perhaps she did know all about Hemmy's new gig but was playing sassy/coy. A 'new phone, who dis?' type of play. Who knows.
Other commenters were quick to jump in and give Lohan the 411 on MIB 4. Hemsworth's trainer, who appears in said video, even hopped in to give the Mean Girls legend a thumbs up.
Thank goodness, because now LiLo's all up to speed we can all enjoy this cute first look at Hemsworth and co-star Tess Thompson all suited up as agents H and Em on set.
This tweet is unavailable or no longer exists.
Shooting began a few weeks ago in London, with Emma Thompson, who will reprise her role as Agent O from Men in Black 3, Liam Neeson, Kumail Nanjiani, and Rafe Spall set to join Hemsworth and Thompson in the film.
While not much is known about the plot, it's likely going to be just as ~hilaire~ as the first three installments.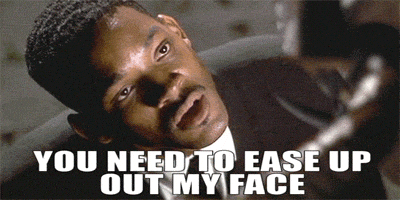 "We're basically trying to put a lot of humor into it like the previous ones. These are obviously some big big shoes to fill, so we're working our butts off on it to make something pretty epic and fun," Hemsworth told Variety in April.
"They're trying to change up the locations, make it feel unique and different to the last ones as well. So I think you might even see some different countries, maybe. Some different cities than you've seen in the previous Men In Black movies."
The flick has a US release date of June 14, 2019.
Feature image: Getty and Instagram/@chrishemsworth.