The Shape Of Water Avoids Lawsuit Thanks To Sexy, Sexy Fish Man
Great news for those in relationships with immortal fish beings.
The Shape of Water may have won four Academy Awards including Best Picture and Best Director but you might NOT have known that in February the film was also slapped with a lawsuit.
Playwright Paul Zindel claimed Guillermo del Toro's script about a mute janitor in a mysterious lab who becomes fascinated with an aquatic creature was a little too similar to his play.
The play, titled Let Me Hear You Whisper, similarly follows a woman working as a janitor in a lab who finds herself attempting to rescue a dolphin who is being cruelly experimented on.
The claim alleged that del Toro had copied themes, characters and story from the '69 play, however the director denied all claims.
Speaking to Deadline in February, del Toro said, "I have never read nor seen the play. I'd never heard of this play before making The Shape of Water, and none of my collaborators ever mentioned the play".
The director also refuted the claims on the basis that the play focused solely on a dolphin whereas his film focused on "an elemental river god".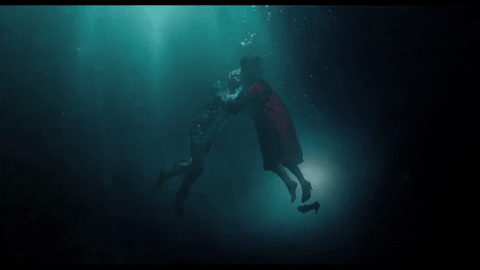 The other main defence del Toro and Fox Searchlight levelled against the suit? She f**ked the fish.
Yeah, a lot of their defence came down to the fact that in The Shape of Water a bulk of the plot surrounds "decidedly adult meld of genres" including the sexual relationship betwen Elisa (Sally Hawkins) and the fish man.
There's even a lengthy discussion about his fish... parts.
Because the play is more about the treatment of the dolphin, and less about... you know... banging it, Fox were able to argue the two texts were different enough that the plagiarism claims didn't hold up.
This week a judge ruled in favour of Shape of Water agreeing that the themes Zindel's estate claimed were infringed upon were too broad -- Fox called it "the non-protectable idea of a relationship between a person and an animal" -- and had been the subject of many, many other films before it.
Congratulations to The Shape of Water and that sexy, sexy elemental river god.
Featured image: Fox Searchlight.