Bill Skarsgård Talks About Returning To The Role Of Pennywise After The Clown "Became A Star"
He's creepy, but like... in a hot way.
Bill Skarsgård may not be the most recognisable of the Skarsgård empire, but that's because his most iconic role (so far) had him decked out in a lot of clown makeup.
As the casting announcements roll in for the second chapter of the It reboot, Skarsgård is set to reprise his role as Pennywise the dancing clown -- aka the shape-shifting demon from another dimension who feeds off the fear of children, aka definitely someone we've all dated once, right?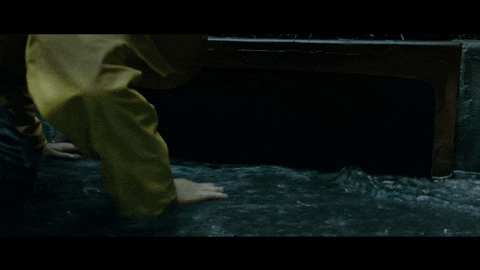 Pennywise isn't the only character created by Stephen King that Skarsgård has taken up recently, he's also going to be in the upcoming Hulu series Castle Rock where he plays a mysterious prisoner at Shawshank.
Speaking to Collider about the upcoming series, the 27-year-old also spoke about how different it was to return to Pennywise.
"It's a bit strange 'cause it's a very different thing now," he said.
"The first time I did it, nobody knew what I would do with it, so it was just all of this expectation. I didn't know if it would work, or if people would respond to it... I was like, 'I'm gonna distance myself from the Tim Curry performance, and then come up with some weird stuff, myself'."
Skarsgård also said the idea of celebrities and kids dressing up as his version of the demonic clown for Halloween was surreal, adding that because the film became so culturally pervasive it was like he was "re-adapting" himself.
"The character became very iconic. Pennywise became a star."
The actor spoke to GQ about his proclivity to pick creepy characters, as well as the lengths he went to for getting into character for his mysterious Castle Rock character.
Credited only as "The Kid", his character is found deep in Shawshank jail, no one knows who he is or how he got there. Mashable described him as "like hot Satan". He lost over 13 kgs for the role, fluctuating between a ketogenic diet, fasting days and occasionally going without food and water. He says he wanted to get into the mind of someone who had been in solitary for that long by only talking to himself, studying the effects of solitary confinement.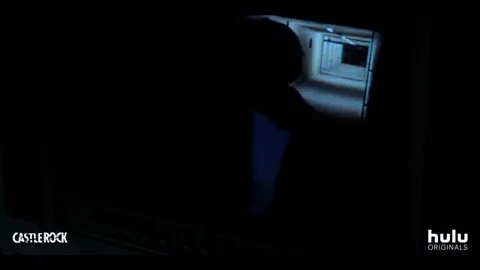 Luckily on the It Chapter 2 set he had a bit more company, with the new cast including the "grown up" versions of the Losers' Club from the first film including names like Jessica Chastain, Bill Hader and James McAvoy.
"I get to hang out with the entire adult cast now. It's weird and it's surreal because some of them are really big stars and they're coming into your thing. They're stepping into the thing that me and Andy [Muschietti] and the kids did. They're joining the band, in a way. They're excited, and I just had a lot of fun hanging out with all of them."
It Chapter 2 is scheduled to open in cinemas in September next year. Just enough time for Pennywise to leave our nightmares... for a while.
Featured image: