It's Sequels Galore: Zombieland 2 Green-Lit And Frozen 2 Cast Grows
Hold onto your butts.
Oh, happy day! In sequels news, it's just been announced that 2009 zom-com Zombieland is coming back for round two, while Frozen 2, which was green-lit in 2015, might be adding to its cast.
Over on the small screen, fans of TV series Downton Abbey are being treated to a long-awaited feature film, and Netflix's super-popular Queen Eye reboot has been -- unsurprisingly -- green-lit for a third season.
Here's what you need to know about all this juicy sequel/new season/TV-to-film goodness.
Frozen 2
Animated film Frozen busted the box office wide open in 2013, taking in about $1.3 billion and snagging an Oscar, so it makes sense that Disney execs would want to bring back original stars Idina Menzel, Kristen Bell, and Josh Gad.
Evan Rachel Wood and Sterling K. Brown are now rumoured to be lending their voices to the sequel as well, which is expected to hit theatres in November 2019. Best rug up.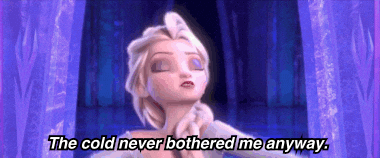 Zombieland 2
All four stars of the original zombie-comedy -- zom-com?? -- Emma Stone, Woody Harrelson, Jesse Eisenberg and Abigail Breslin have signed off as cast members for Zombieland 2.
The sequel will lurch into cinemas in October 2019, just in time for the film's 10th anniversary. Lock 'n load, baby.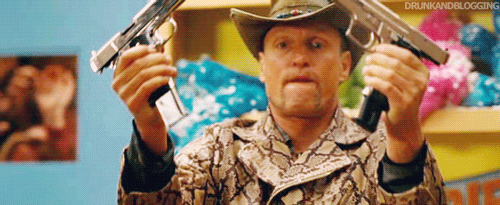 Downton Abbey: The Movie
Start practicing your curtsey and bow because the prim and proper Downton Abbey clan are coming back.
After six seasons on TV, the much-loved series -- along with the original cast -- is making the leap to the silver screen, much to the delight of fans.
Filming starts mid next year and although there's no official release date we reckon we might see the Earl and Countess Crawley, Lady Mary et al in late 2020.
This tweet is unavailable or no longer exists.
Queer Eye, season 3
Yas, henny! The fab five will be back for a third season, and this time they're leaving Atlanta behind for Kansas City. They do say there's no place like home ...
Netflix has yet to announce a release date but considering how quickly season two rolled around we shouldn't have to wait too long to see our faves again.
Feature image: Disney, Columbia Pictures.