Star Wars Spin-Offs May Be On Hold After Solo Stumbles
Looks like the spin-offs may be flying Solo for a while.
Well it looks like Trump's "Space Force" isn't the only bad news for the galaxy as it seems the Star Wars universe may have been doused in carbonite as plans to continue expanding the franchise could be frozen for the time being.
After the re-launch of the franchise with The Force Awakens, hunger for Star Wars content was at an all-time high, so it was no surprise that the prequel spin-off Rogue One did great business for Disney. Unfortunately when it was Han's turn to go Solo in a spin-off of his own, it was the first major falter for the studio.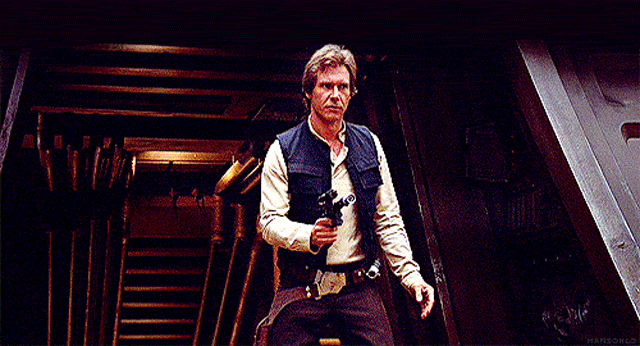 Despite mostly positive reviews from critics Solo: A Star Wars Story just couldn't energise audiences, with a lackluster box office result that could see the film being the first Star Wars movie to actually lose money.
According to Collider plans for any further spin-offs have been put on hold after Solo's release. Part of the film's buzz was news of other spin-offs including one focused on Obi Wan Kenobi and another on Boba Fett.
Lucasfilm is reportedly shifting its focus back to the trilogy starring Daisy Ridley, John Boyega and Adam Rider -- before moving onto a new trilogy set to be helmed by Rian Johnson.
Johnson directed The Last Jedi and now has creative control on where a new series of films will head that will not focus on the Skywalker lineage that the prior films have been so closely tied to.
Still, we're crossing our fingers for that Jar Jar Binks origin story.
Featured image: Lucasfilm / Disney.