Warner Bros Has Decided To Make Good DC Movies
Hey, they said it not us.
In a shocking revelation that may just alter the course of history, Warner Bros. film chairman Toby Emmerich spoke to EW in an illuminating interview about one of the most troubled, turbulent franchises: The DC Extended Universe.
In the comic book world Marvel and DC are peers, but over in their respective cinematic universes Marvel is a runaway freight train to DC's gravy train.
Take for instance Avengers: Infinity War versus Justice League. Infinity War's domestic box office in the U.S. has now surpassed Justice League's global box office takings. It's like comparing your favourite season of The Simpsons to the SNL lip sync failure of Ashlee Simpson in 2004.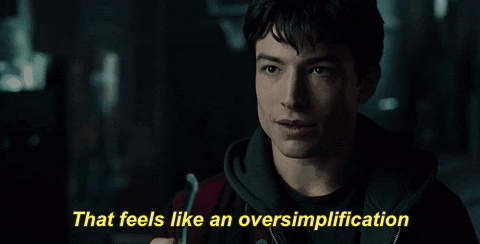 During his chat with EW Emmerich unveiled a bold new strategy for how they plan to turn the troubled franchise around: They're just gonna, you know... start making good movies.
No, seriously here's what Emmerich said when he was asked what types of films are working at the box office currently:
"I think the good movies work better.... And I think in a world of Rotten Tomatoes and social media, what's been proven the better the movie -- particularly in the superhero genre -- the better it performs. You can't hide the bacon anymore."
You definitely can't hide the bacon anymore, Toby! Why would you hide bacon in the first place? It's delicious.
To get into the varied issues of Warner's handling of the DCEU would take hours. From the messy rollout and baffling production announcements, to the public clashes between the studio and filmmakers like Zach Snyder. Look at any posts on social media about Justice League and you'll find responses demanding Snyder's edit.
There's the Ben Affleck issue, who looks as thrilled to be involved in a superhero franchise as we were to see his back tattoo. Jared Leto was sending his Suicide Squad co-stars anal beads while the studio began developing three separate Joker projects. If all of this is making you exhausted you're not alone. It's a lot to handle.
Emmerich went on to double-down on the studio's brilliant new plan to get things back into shape saying, "I would say no matter what, the better the movie is the more advantage it is".
"I think you need a movie whose quality is recognised at the moment of release so it's in touch with the culture of the moment."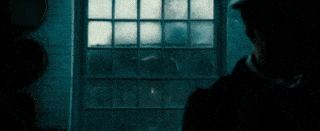 What's interesting about this brave new approach is that Emmerich isn't wrong. Truly films that people think are "good" will perform better at the box office because they aren't telling their friends what a steaming pile of garbage it is and to avoid it.
Warner's hopes and dreams to make a "good movie" now lie in the hands of filmmaker James Wan -- the man behind the massive Conjuring and Insidious franchises -- with the upcoming release of Aquaman.
Aquaman sees Jason Momoa reprising the role of Arthur Curry, alongside Amber Heard, Willem Dafoe, Patrick Wilson and Nicole Kidman. Emmerich described the film as "important", and "expensive".
Aquaman is scheduled to open in cinemas on December 21, and here's hoping it's "good".
Featured image: Warner Bros.