John Travolta's New Movie Scores 0% On Rotten Tomatoes
You've Gotti be kidding.
It shouldn't come as a surprise that John Travolta's latest film isn't great, but unfortunately for the actor his flick Gotti has the rare accolade of sitting at 0 percent on Rotten Tomatoes.
The film debuted in Cannes where Travolta danced up a storm alongside 50 Cent -- a totally normal sentence in 2018. But ahead of the film's premiere there were already issues.
Just 10 days before the film was set to be released, the distributor, Lionsgate, pulled the plug. Travolta went in on the defensive saying he ASKED Lionsgate to dump the flick because they weren't going to release it wide enough.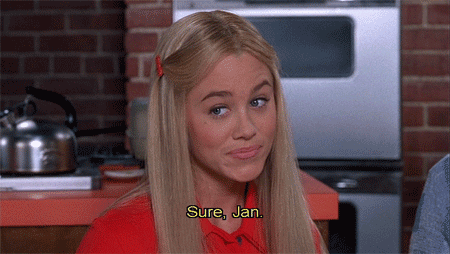 He also responded to the allegations that the film was shelved due to the actor's history of being accused of sexual misconduct AND the fact that it was just not very good.
Travolta channelled President Donald Trump and called the speculation around the film, "bordering on fake news". Meanwhile he continued to talk up the film's release.
It... uh... it has not gone great.
The film stars Travolta as John Gotti and tracks his rise to power in the Gambino Crime Family in New York. Directed by Kevin Connolly and co-starring Kelly Preston and Spencer Rocco Lofranco, the film also features testimonials and appearances from Gotti himself.
The New York Post's Johnny Oleksinki claimed, "I'd rather wake up next to a severed horse head than ever watch Gotti again," while Rolling Stone's Peter Travers said the film "deserves to get whacked".
"You might think this sounds hilariously bad. It must be so bad it's kind of good, right? Wrong. Gotti is not remotely fun, even ironically." -Kristy Puchko, Pajiba
This isn't Travolta's first time on the zero percent list, in fact two of his other films already hold that rare (dis)honour: 1983's Staying Alive and 1993's Look Who's Talking Now!
Still, it's important to note that a film like Gotti has only a handful of reviews at this stage, all of which are obviously negative resulting in the low score.
The film was actually held from critics, even during the Cannes screening only a handful were allowed in. The score could change if more reviews pour in, but from a film that the New York Times described as a "a dismal mess", we kinda doubt it.
Featured image: Vertical Entertainment / RottenTomatoes.com