A Definitive Guide To All The '90s Movies You Should Watch This Winter
We've got you covered no matter what mood you're in.
Crack out the Uggies and crank up the heater, 'cos it's that offensively cold time of year where we all collectively hibernate until it's safe enough to venture outside in search of summer BBQs and day drinking in the sun once again.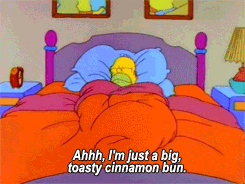 So what better way way to pass the time than with this round up of the best flicks of the '90s?
Just don't forget the mandatory family block of Dairy Milk...
For when you want to scare yourself silly…
Silence of the Lambs (1991)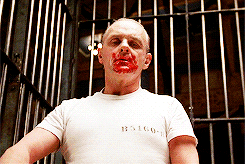 If you've ever read the Thomas Harris novel or watched the TV series Hannibal, then you need to get onto the OG movie ASAP. Widely agreed to be Sir Anthony Hopkin's best theatrical performance, the movie absolutely cleaned up at the '92 Oscars, winning Best Picture, Best Actor, Best Actress, Best Director and Best Adapted Screenplay. Once you watch it, you'll totally understand why.
Watch on Stan.
Scream (1996)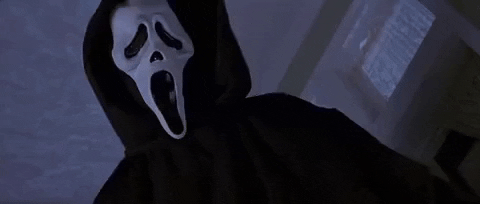 A pioneer of the slasher flicks that dominated the '90s, Wes Craven's Scream (and its subsequent sequels) were the most quintessential Halloween movies of the time. The ensemble cast included probably the most stereotypical '90s teen movie line-up of actors, including Neve Campbell, Drew Barrymore, Courtney Cox, David Arquette, Rose McGowan and Skeet Ulrich.
Watch on Stan.
The Sixth Sense (1999)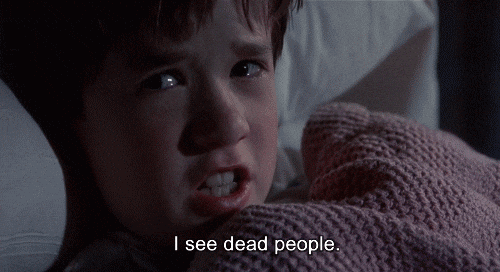 These days, when you see the name M. Night Shyamalan you automatically think, 'heeeere we go, another weird plot twist' -- which there totally is -- but back in the day this flick blew everyone's mind and was even nominated for Best Picture (but lost to American Beauty). Oh, be sure to keep an eye out for a pre-O.C. Mischa Barton who plays an undead girl hiding under a bed.
Watch on Foxtel Now.
When you don't want to think too much…
Clueless (1995)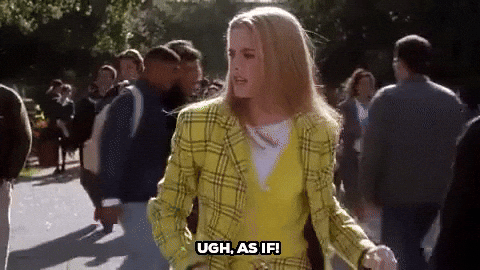 Think this story about a shallow, rich teen trying to survive high school would be a snoozer? As if! Clueless is a classic, with phrases like "totally buggin" and "surfing the crimson wave" worming their way into the vernacular at the time. Not to mention, Cher Horowitz provided us with total #wardrobegoals for decades to come (we're still vibing on that yellow plaid skirt/jacket combo tbh).
Watch on Netflix.
The Craft (1996)
Let's be real, if you and your friends didn't go through a witchcraft stage in primary school were you even living in the '90s at all? Darker than the previous flicks, The Craft follows a group of high school outcasts who create a coven and begin dabbling in the occult with disastrous consequences. It inspired thousands of preteen girls to play 'light as a feather, stiff as a board' at sleepovers, and the grungy outfits are to die for.
Watch on Netflix.
Jawbreaker (1999)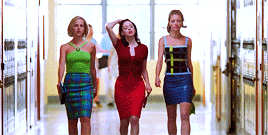 What happens when you get a group of high school queen bees who accidentally kill their friend when they fake a kidnapping for her birthday (stay with us here)? Jawbreaker, that's what! Starring Rose McGowan as mean girl Courtney (featuring a cameo of her then-boyfriend Marilyn Manson), it's a black comedy/guilty pleasure that follows the girls as they try desperately try to cover up the murder while remaining teen queens of their high school.
Watch on Google Play.
When you want to embrace your inner child…
The Lion King (1994)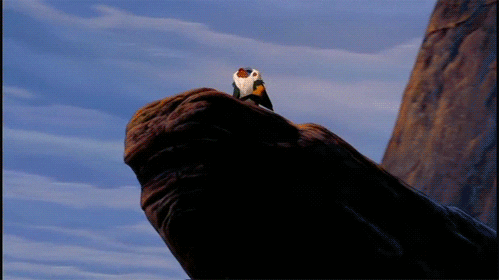 Fun fact: The Lion King was never meant to be a hit. In fact, with fellow Disney flick Pocahontas set to be released at the same time, the movie lost its top animators and no one had any faith whatsoever that it would do well. Well joke's on them, 'cos it became a global success, earning two Oscars and spawning several sequels, a TV show, and a musical. Also, Disney initially wanted ABBA to do the soundtrack, but as they were unavailable it went to Elton John. Hindsight is everything ey?
Watch on Foxtel Now.
Babe (1995)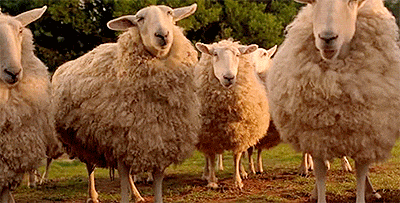 A must-see for any animal lover, this Australian-made flick follows a talking pig as he narrowly escapes his fate as a Christmas ham. Finding a mother-figure in border collie, Fly, Babe soon discovers he's pretty good at herding sheep, but what do the other farm yard animals think of a pig who doesn't obey the hierarchy?
Watch on Google Play.
Matilda (1996)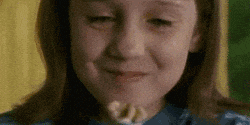 'Cos who didn't dream of having magic powers when they were little? Narrated by Danny Devito -- who also played Matilda's neglectful dad Harry Wormwood alongside his IRL wife Rhea Pearlman -- Matilda tells the story of a super-smart young girl with a crappy home life who find herself bonding with her teacher Miss Honey, and butting heads with the world's most terrifying principal, Mrs Trunchbull (who can forget that infamous Bruce Bogtrotter cake scene?).
Watch on Netflix.
When you're hungover…
Friday (1995)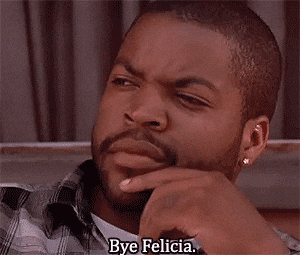 If you're an Ice Cube fan, then no doubt you've heard of Friday and its sequel Next Friday. A comedy about two guys -- played by Ice and Chris Tucker -- who basically just chill out around the house, which is probably what you'll be doing when you decide to watch this. It's got a lot of cracker one-liners and it's perfect for when you simply #CBF following an elaborate plot line and just want to watch something for the lols.
Watch on Google Play.
Billy Madison (1995)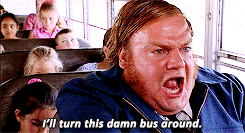 It was Adam Sandler's first project and decades later it remains his best to date. Basically, it follows Billy Madison (Sandler) -- a rich yuppy who realises he has to start school all over again in order to inherit his rich father's company -- with hilarious results. The best part of this easy-to-watch flick lies with its hilariously random minor characters like Ms. Lippy the glue-eating kindergarten teacher, the dim-witted O'Doyle family and the surly school bus driver played by the late Chris Farley.
Watch on Google Play.
Happy Gilmore (1996)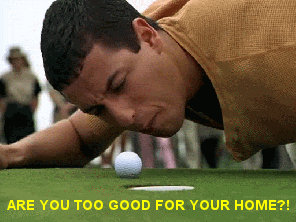 Okay, it's the second Sandler movie here, but before 'Adam Sandler movies' became synonymous with 'dumpster fire films to put in the bin', they were kind of comedic masterpieces. Happy Gilmore is the story of a foul-mouthed dude who finds himself joining a golf tournament to try and win enough money to buy back his grandma's house, and it's the perfect Sunday watch for when you don't have the mental capacity to do anything. It also features a surprisingly star-studded cast including Modern Family's Julie Bowen, Rocky's Carl Weathers, Ben Stiller and Bob Barker.
Watch on Google Play.
When you want to experience all the feels…
Titanic (1997)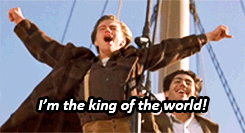 WHY TF DIDN'T ROSE MAKE ROOM FOR JACK ON THE DOOR is what we want to know!? All jokes aside, James Cameron's film is nothing short of a masterpiece that'll no doubt having you going through the Kleenex like crazy. We're still crying over the old couple holding each other in bed while the boat sinks, TBH. Plus, it stars a young, baben' Leonardo DiCaprio, so that's always a bonus.
Watch on Google Play.
Schindler's List (1993)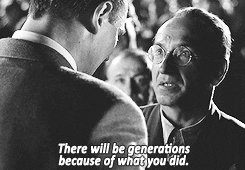 Schindler's List is an incredibly emotional black-and-white holocaust drama that's heavy on the heart and soul, so it's probably best to avoid when you're in a particularly vulnerable state -- read: not suitable for hangovers. One interesting fact about the film was that directing it became so draining for Steven Spielberg that he watched an episode of Seinfeld every night for some comic relief. After learning of this, Jerry Seinfeld included a storyline in which he gets caught making out with his girlfriend during Schindler's List -- which, of course, was a nod to the director.
Watch on Google Play.
The Virgin Suicides (1999)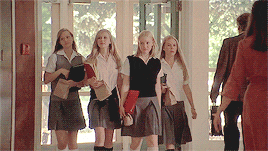 Sofia Coppola's directing debut is a hauntingly beautiful drama about four girls whose sister commits suicide -- eventually leading them to follow suit -- and the neighbourhood boys who try to piece together what led them to it. Set in the 1970's, it's shot beautifully and features a superb cast of actors including Kirsten Dunst, Josh Hartnett, James Woods and Kathleen Turner.
Watch on Google Play.
When you want to understand cultural references…
Forrest Gump (1994)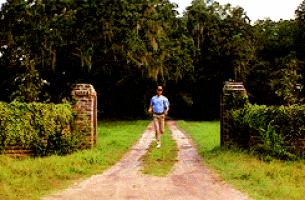 Prepare to feel ALL the feels for this emosh flick. The film is set over the course of intellectually-disabled Forrest's life and the amazing things he manages to achieve. Upon its release it was a box office behemoth, winning a slew of awards including Best Picture, Best Actor and Best Director. It's widely considered an American classic, and it's easy to see why. Tip: be sure to keep tissues handy.
Watch on Netflix.
Pulp Fiction (1994)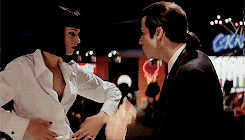 Coincidentally, Pulp Fiction lost out to Best Picture to Forrest Gump at the 1995 Oscars, but it did take home Best Original Screenplay. Featuring Hollywood heavyweights Uma Thurman, John Travolta, Samuel L. Jackson and Bruce Willis, the Quentin Tarantino-directed film was raw and experimental and subsequently became a huge pop culture phenomenon at the time, and it's still influential decades on.
Watch on Netflix.
Fight Club (1999)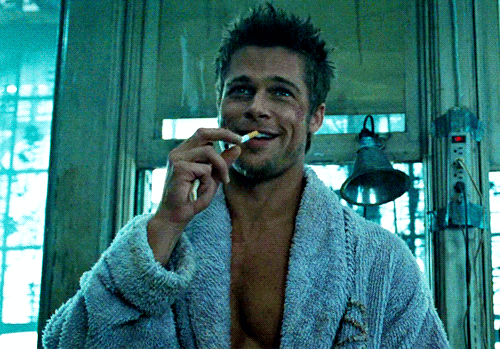 The first rule of Fight Club is: You do not talk about Fight Club. The second rule of Fight Club is: You DO NOT TALK ABOUT FIGHT CLUB … So we'll keep this brief. Basically a depressed guy (Graham Norton) meets Tyler Durden (a strapping young Brad Pitt), and together they form an underground fight club, which becomes a closely guarded secret among its members.
Watch on Google Play.
Feature image: Composite Getty/20th Century Fox