This Trailer For The Nun Will Give You Another Reason Not To Sleep At Night
PRAY FOR FORGIVENESS.
If you've only just recovered from seeing Hereditary, then get ready to mentally destroy yourself all over again, 'cos the trailer from The Nun just dropped and frankly it looks bloody terrifying.
Adding another horrifying layer to The Conjuring universe, the flick acts as a prequel to the series, delving into the 'darkest chapter' as it focuses on the demon nun we saw in The Conjuring 2.

"When a young nun at a cloistered abbey in Romania takes her own life, a priest with a haunted past and a novitiate on the threshold of her final vows are sent by the Vatican to investigate. Together they uncover the order's unholy secret," the film's synopsis states.
"Risking not only their lives but their faith and their very souls, they confront a malevolent force in the form of the same demonic nun that first terrorised audiences in The Conjuring 2, as the abbey becomes a horrific battleground between the living and the damned."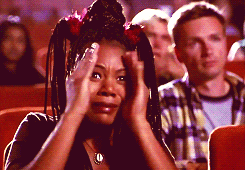 The franchise doesn't show signs of slowing down with The Conjuring 3 and ANOTHER spooky bitch film both set to drop next year.
While we're busy calling a priest, you can check out the teaser below.
The film is directed by The Hallow's Corin Hardy and stars Ingrid Bisu, Jonas Bloquet, Jonny Coyne, Mark Steger and Sandra Teles.
The Nun hits Aussie cinemas September 6th, 2018.
Feature image: Warner Bros.