First Teaser For Disney's Live Action Dumbo Remake Is A Gorgeous Tearjerker
Ear we go again...
Disney have unveiled their teaser trailer for the upcoming live-action remake of Dumbo and honestly a 1:20 video shouldn't have us this shook.
Tim Burton is back in the director's chair for the first time since 2016's Miss Peregrine's Home for Peculilar Children and this time he's focusing on a different species of peculiar child: the most adorable elephant with the biggest ears.
The film stars Danny DeVito as Max Medici, a circus owner who recruits a former star Holt Farrier and his children Milly and Joe to care for a baby elephant with gigantic ears.
While Dumbo's initially bullied and turned into a laughingstock, the Farriers soon realise the tiny elephant's big ears have been hiding an even bigger secret -- he can fly!
Dumbo also stars Colin Farrell, Michael Keaton, Eva Green, Nico Parker and Finley Hobbins and is the latest in Disney's live-action re-imaginings of their classic films.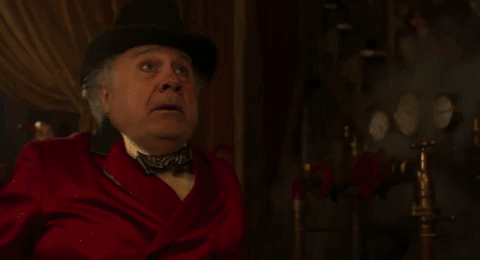 The original Disney film was released in 1941, and was the studio's fourth animated feature which won the Academy Award for Best Scoring of a Musical Picture.
The song "Baby Mine" was also nominated for Best Original Song but didn't win. A revamped version of the song features in the back of the new teaser in the 2018 style of "creepily sung classic songs" so often seen in teasers and trailers nowadays.
We have a feeling we're going to cry our big eared butts off during this one.
Dumbo is set to soar into cinemas in March 2019.
Featured image: Disney via YouTube.