Paul Hogan Returns To The Big Screen With Very Excellent Mr Dundee
That's not a comeback, THIS is a comeback.
Earlier this year a teaser trailer for a reboot of the Crocodile Dundee franchise set the internet ablaze as American comedian Danny McBride appeared as Mick Dundee's long lost son.
The fumbling yank attempted to make his way through the bush, revisiting classic moments from the original films and starring some very famous cameos including: Chris Hemsworth, Hugh Jackman, Margot Robbie, Ruby Rose, Liam Hemsworth, Isla Fisher, Russel Crowe, Luke Bracey and Jess Mauboy. It also featured a tiny cameo from the original Dundee himself, Paul Hogan.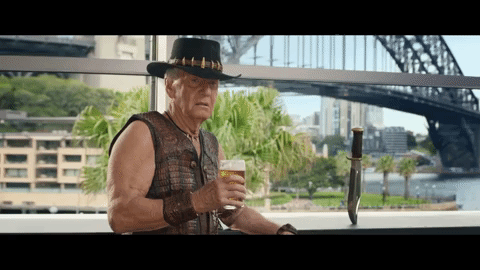 Eventually it came out that the teaser was part of a Tourism Australia campaign -- and the film wasn't actually real, but the people wanted more Dundee. They demanded it!
This tweet is unavailable or no longer exists.
No seriously, even Donald Trump Jr was on board.
This tweet is unavailable or no longer exists.
On Tuesday Transmission Films announced that our wish had been granted, and that we'd be seeing Hoges back on the big screen as they announced the real feature film The Very Excellent Mr Dundee!
Excellent Mr Dundee will see Hogan playing himself, on the brink of receiving a knighthood for his services to comedy. All he has to do is keep it together so as not to damage his name and reputation before then. So we're assuming everything's going to go spectacularly wrong.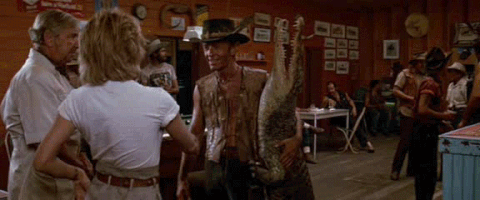 Directed by Dean Murphy and starring the 78-year-old, the film will be shot in Australia, Vancouver and L.A.
While the Dundee trailer featured the biggest list of cameos ever the production is currently keeping quiet about the rest of the cast however Hogan said, "I've been honoured to have many of my friends and colleagues, whose work I adore, agree to join us for this hilarious new adventure".