Reese Witherspoon In Talks For Legally Blonde 3 Because What, Like It's Hard?
Remember when we spent those four amazing hours in the hot tub together after winter formal? This news is SO MUCH BETTER THAN THAT! Excuse us, we have some shopping to do.
Dust off your low-viscosity rayon because we have some GREAT news.
According to Deadline, MGM is getting close to finalising a deal that will see the greatest mind of our times, Elle Woods, back on our screens in a much-anticipated Legally Blonde 3.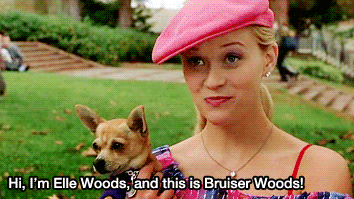 It's been over 15 years since Elle graced our screens, inspiring us all to be the best lawyers we can be. Now, it looks like we could be seeing Elle back in business even sooner than we thought.
The studio has been in talks with Witherspoon to reprise her role, duh, and has also been looking at getting the key crew back. The original film producers Marc Platt and Adam Siegel might be back on board, as well as original scribes Kristen Smith and Karen McCullah. Witherspoon would also come on as a producer if everything goes to plan.
Deadline didn't have a great deal of information but hinted that the plot would be, "much in the spirit of the first film, in which Woods' idealism and pink-dominant wardrobe prevailed over the cynicism and snootiness all around her".
Like, duh?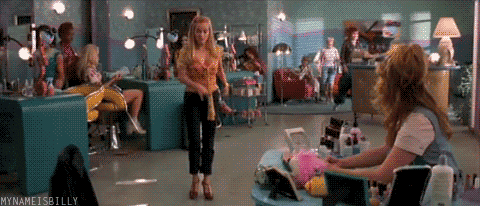 Sadly, there's no word yet on whether the stars of the 2009 straight-to-DVD-bargain-bin CLASSIC Legally Blondes will be reprising their roles featured in the Blonde extended universe. We hope not.
Witherspoon has been pretty busy recently, filming the second season of her HBO hit Big Little Lies alongside Nicole Kidman, Laura Dern, Shailene Woodley and Zoë Kravitz.
Honestly this better happen SOON. We can't tap our little last season Prada shoes forever.