WATCH: Danny DeVito And The Rock Crash A Wedding
The 'Jumanji: The Next Level' co-stars were celebrating their publicity junket when they overheard a wedding going on in their hotel.
The unlikely duo (who look like some kind of 2019 reboot/sequel of the movie 'Junior') really had no other option than to crash the wedding, because what else would Danny DeVito and The Rock do with their spare time?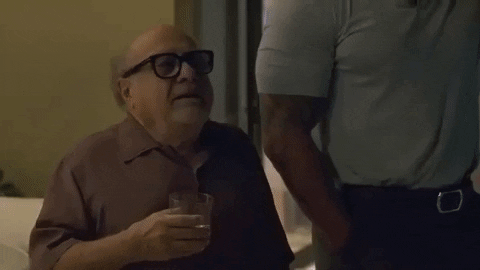 The pair -- who had been in Cabo Mexico promoting the 'Jumanji' sequel -- popped into the wedding ceremony serenading the party with a rendition of 'Unforgettable', which it really was about to be.
The very confused bride can be seen trying to figure out what exactly is going on as the pair wander into the venue singing to screams and applause.
Kristine and Will -- the bride and groom -- got the surprise of a lifetime when Dwayne 'The Rock' Johnson and Danny DeVito sang their acapella rendition of the classic before posing for a few snaps.
Danny and the Rock had some key advice for the happy couple -- well Danny suggested the groom get sent to jail, "so he doesn't have to bump into [his bride]".
Meanwhile, the Rock had five simple words to make a happy marriage: "Yes honey, you are right."
You can see more of the Rock and Danny DeVito when 'Jumanji: The Next Level' hits cinemas on Boxing Day.
Featured image: Supplied.