Henry Cavill Was Told He Was Too 'Chubby' To Play James Bond
In a recent interview with 'Men's Health', Henry Cavill spoke about losing out on an iconic role because the director felt he was 'too chubby'.
Cavill, who was catapulted to stardom when he was cast as Superman in 2013's 'Man of Steel', had been hustling in the industry for years before he became a household name.
Speaking to 'Men's Health', Cavill said that during the mid-'00s he auditioned for a very different iconic role that could have seen his career go in a very different direction: the role of James Bond.
Auditioning for director Martin Campbell to replace Pierce Brosnan who stepped away from the role in 2004, the screen-test saw Cavill emerging from a bathroom wrapped in a towel, performing a scene from one of the Sean Connery films.
Cavill told 'Men's Health', "I probably could have prepared better," saying that when he walked out of the bathroom Campbell said, "Looking a little chubby there, Henry".
"I didn't know how to train or diet," Cavill said of the time, "And I'm glad Martin said something, because I respond well to truth. It helps me get better."
Cavill missed out, with Daniel Craig being cast in the role of Bond for 'Casino Royale' in 2006.
Later Cavill was cast in the 2011 film 'Immortals', where he played Theseus -- a mortal man chosen by Zeus to fight against the brutality of King Hyperion and stop him from obtaining the mythical Epirus Bow.
It was a film that took a lot of inspiration from Zach Snyder's '300', meaning Cavill spent most of it greased up and shirtless.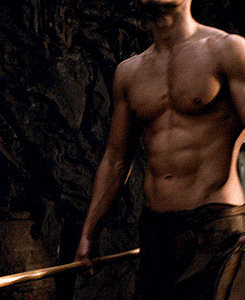 For the role, Cavill said he wasp ut on a strict diet for six months and was put through rigorous martial-arts training to keep him lean. Describing the experience as "emotionally taxing", Cavill also said he feels a responsibility while "representing important characters" like in 'Man of Steel' or Netflix's upcoming 'Witcher' series to be in peak physical form.
"I don't want to be a dumpy Geralt or fat Superman," he added.
"I'm just proud of what I achieved," he said about keeping fit. "And then you can take your clothes off in front of your significant other, and they're like, 'Goddamn, you look great!' Like, 'Yes! I'm making other people happy.'"
While he's now no longer at risk of being called 'chubby' in auditions, the world has been waiting for Cavill to break his silence surrounding the recent pressure to join the chorus of his 'Justice League' co-stars who have been demanding Warner Bros to "release the Snyder Cut" of the film.
Despite rumours that Cavill had hung up the red cape for good, he confirmed "I've not given up the role. There's a lot I have to give for Superman yet. A lot of storytelling to do."
"There's a lot of justice to be done for Superman," he continued. "The status is: you'll see."
Featured image: Relativity Media.