Fans Horrified After T.I. Reveals He Takes His Daughter To The Doctor To Make Sure She's A Virgin
The rapper made the troubling claims during an appearance on the 'Ladies Like Us' podcast.
It's not uncommon for fathers to be protective over their daughters -- but rapper Tip "T.I." Harris just took the whole "overprotective father" thing to a weird new level.
Speaking on Ladies Like Us With Nazanin and Nadia, the "Whatever You Like" rapper made the startling revelation that he takes his eldest daughter, Deyjah, to the gynaecologist every year for a "hymen check" to make sure she's still a virgin.
Speaking on the podcast, the 39 year old told the hosts about the bizarre annual tradition he shares with his 18-year-old daughter, Deyjah Harris.
"Usually, like, the day after the party, she's enjoying her gifts," he explained. "I put a sticky note on the door: 'Gyno. Tomorrow. 9:30.'"
He continued to explain that he makes his daughter sign a release form given by the doctor, saying:
"So we'll go and sit down and the doctor comes and talk, and the doctor's maintaining a high level of professionalism."
He continued, "He's like, 'You know, sir, I have to, in order to share information' — I say, Deyjah, they want you to sign this … so we can uh, share information. Do you have, is there anything, is there anything that you would not want me to know? Oh, okay. See, Doc, ain't no problem.'"
And if that weren't TMI from T.I., he added that he knows that the hymen is able to be broken through sport and other non-sexual activities, saying:
"I'm like look, Doc. She don't ride no horses; she don't ride no bikes; she don't play no sports — man, just check the hymen please and give me back my results. Expeditiously!'"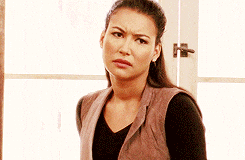 And if that wasn't awkward enough, he added, "I will say, as of her 18th birthday, her hymen is still intact."
Meanwhile, fans are rightfully weirded out over the whole scenario, with many taking to social media to voice their disgust over the comments, with one Twitter user writing: "What the actual f**k is wrong with TI? Abstinence encouragement and safe sex talks are fine but ffs, she's 18, an adult, and a human being. Not property to be inspected".
This tweet is unavailable or no longer exists.
This tweet is unavailable or no longer exists.
This tweet is unavailable or no longer exists.
This tweet is unavailable or no longer exists.
While Deyjah hasn't commented on her father's interview, in the past she has spoken about boys being "a waste of time".
In March, she wrote on an Instagram snap, "💅🏽sorry, no boys for me. just a waste of time until someone who can love me and treat me like my dad pops up🤷🏽‍♀️until then…💆🏽‍♀️"
Later, just prior to her 18th birthday in June, she also wrote on an Instagram story:
"I just want to quickly say that just because I'm turning 18 in June…that doesn't mean 1. that ya'll will even get the chance to lmaooooooo 2. more importantly, that still doesn't make it right for you grown a** men to try and get at me…I will still be A TEENAGER!!! if you're not ok with someone your age tryna get with your daughter, sister, niece, etc. then don't think it's ok with me."
T.I. has seven children in total -- four sons, two daughters, and one stepdaughter -- that he shares with wife Tameka "Tiny" Cottle as well as two ex-partners.
Image: Getty