Awks! Mariah Carey Confuses Jennifer Aniston For Reese Witherspoon
During her acceptance speech at Variety's Power of Women lunch, Mariah Carey accidentally mixed up actresses Jennifer Aniston and Reese Witherspoon after a teleprompter malfunction.
Joking that she knew that it would break and had prepared cue cards, the singer told the crowd, "This prompter thing? I predicted it. This is why I have cue cards because I was watching Reese Witherspoon doing her speech -- I am completely off speech right now -- why can't it be the one that's right in front of you?"
Except that it was actually Jennifer Aniston giving the speech, not Reese --awkward!
READ MORE: Mariah Carey Discusses The 'Movement' Behind #JusticeForGlitter
READ MORE: Mariah Carey Just Won The Bottle Cap Challenge
Carey had been recognised for her work with Fresh Air Fund's Camp Maria which she started 25 years ago - with the superstar hilariously quipping, "If you don't see what an accomplishment that was for a two-year-old child."
Taking a moment to be serious, she continued, "I was 18 years old when I got my first record deal. A lot of very powerful men controlled my career -- what I wore, who I worked with, and every aspect of my overall image."
"Believe me, that can be very intimidating and confining to a young girl just getting started, trying to express herself artistically. It took a lot of hard work, inner strength and believing in myself, but slowly I gained the courage to emerge from that stifling control by a group of men," she added.
She concluded her emotional speech by thanking the women in the room, as well as "all the women who have come forward" with their own harrowing experiences when it comes to sexism.
"Above all, they're triumphs over the misogynistic society of corporate a**** that we deal with every day," she said.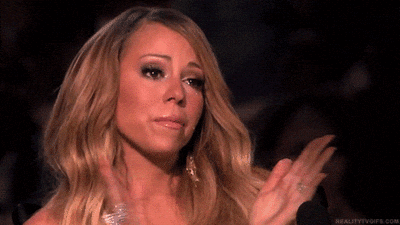 Image: Getty.