Justin And Hailey Bieber Tortured Wedding Guests With A Screening Of 'The Notebook'
Justin and Hailey Bieber have tied the knot for the second time and incorporated a special kind of torture into their celebrations.
After making things official in 2018 at a New York courthouse, the couple invited friends and family to a more lavish church ceremony in South Carolina on September 30.
Guests including Kylie and Kendall Jenner, Travis Scott, Jaden Smith and Usher flew from around the country to a riverside resort to watch Hailey and Justin get hitched -- but had to make it through all 124 minutes of 'The Notebook' first.
READ MORE: That Photo Of Justin Bieber Eating A Burrito Wrong Was A Hoax
According to TMZ, the Biebers planned a "huge sleepover" with a screening of their favourite film, based on the incredibly depressing novel by Nicholas Sparks.
So not only did guests, presumably, have to pick a gift from a wedding registry, buy a new outfit and spend their weekend travelling interstate -- they had to watch the 2004 film that caused one Guardian film critic to state that "dentistry in the Renaissance could not have been more painful than watching this".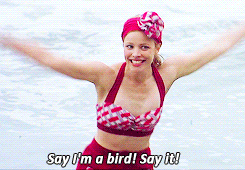 Rolling Stone commended stars (and former couple) Ryan Gosling and Rachel McAdams noting that "their careers will survive, but there's no way to endure the movie without earplugs and a blindfold".
It's clear Hailey and Justin are really big fans of the sappy 1940s love story because they even chose the South Carolina location of their second wedding because that's where 'The Notebook' is set -- and where Noah whispers that iconic phrase to Allie.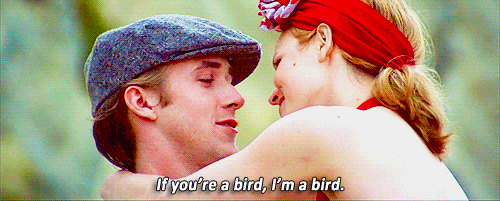 While everyone is free to force their wedding guests to watch whatever the hell they pick for their special day, we couldn't help but think the Biebers could have made a different selection from the bounty of masterpieces released in 2004.
After all, it was the year that 'Shrek 2', 'Catwoman', 'Saw', 'The Day After Tomorrow' and 'Suddenly 30' hit cinemas.
Main image: Instagram/New Line.